I am reaching out to you today about an important need we have for volunteers for an event at CHS on October 31, 2023. Junior Achievement of South Central PA will be here with their STEM Summit. All students in 10th grade will be participating in day long activities related to STEM careers. Volunteers will facilitate 1 of these activities during the day as students rotate through their station. Online training is provided as well as on-site support. You do not need to have any special background in order to volunteer. We will also provide a light breakfast and lunch for volunteers! I hope you will join us as we spend the day empowering and inspiring our students. I hope you will also share this opportunity with other friends, neighbors and colleagues who may be interested in helping the students of our school. To sign up simply use the links below. For more information, please contact Shannon Baker, Vice President Program Operations, at
sbaker@jascpa.org
. Q&A Link:
https://www.flipsnack.com/jainspire/stem-volunteer-overview-shannon/full-view.html
Registration Link:
https://form.jotform.com/212215203636949
Junior Achievement Website:
https://www.jascpa.org/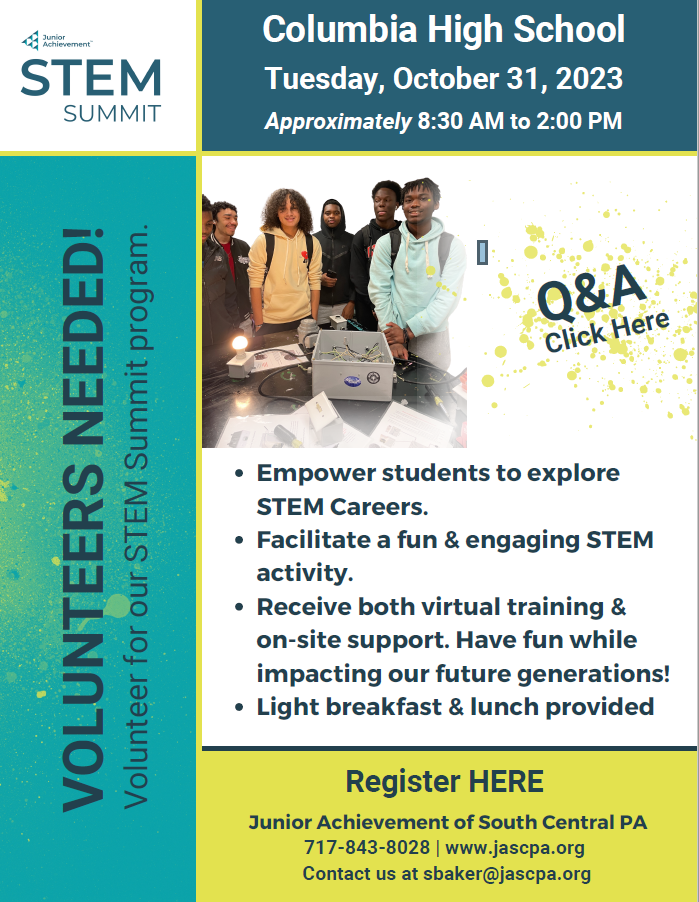 HOCO Spirit Week at the Hill Campus.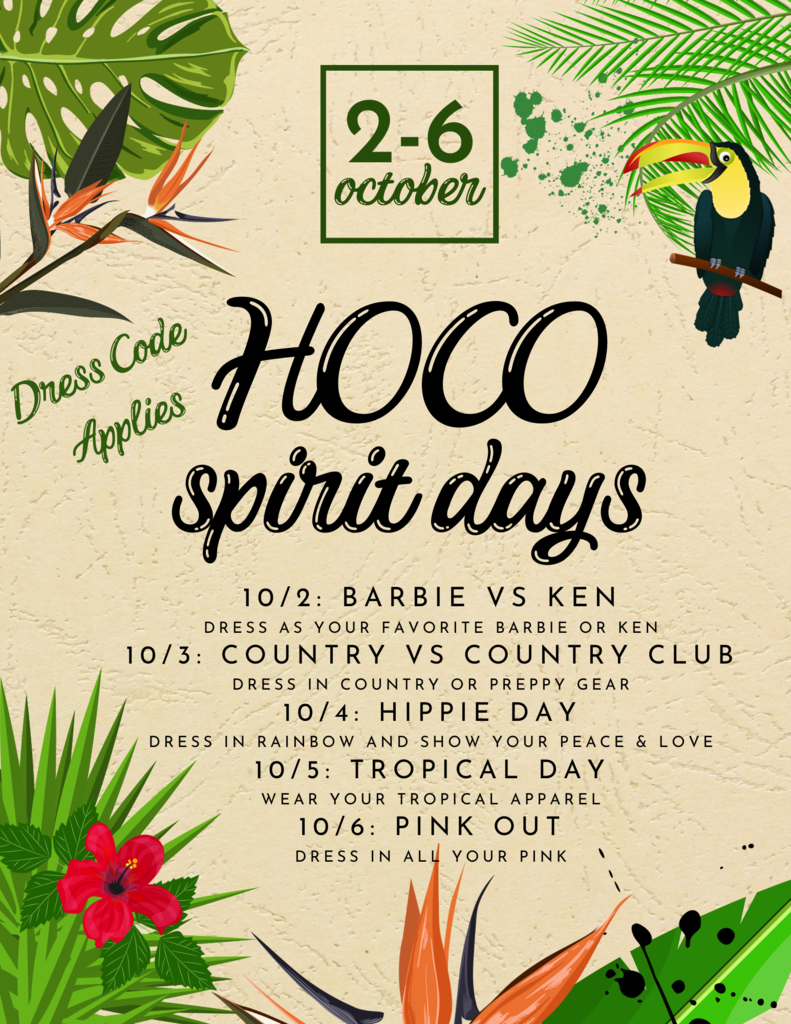 Hands on Learning: Middle School STEM.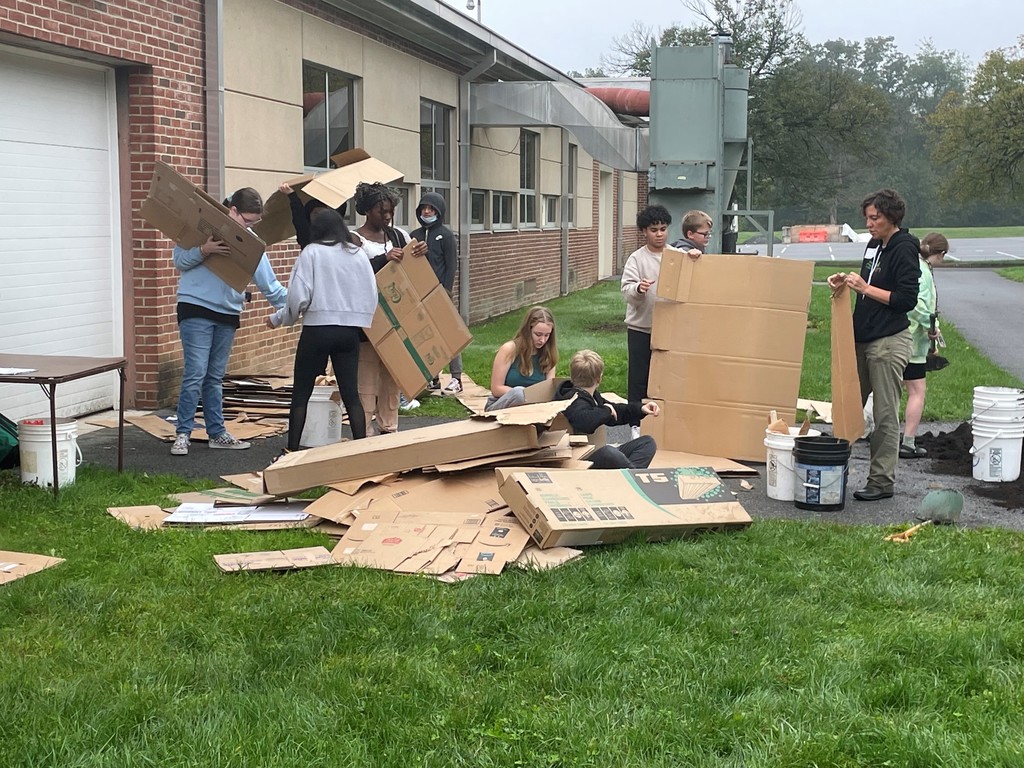 Big game tonight at 7:00 p.m. for our football team! In addition to competing against Annville-Cleona, we are celebrating the 125th anniversary of CBSD football! If you cannot attend the event, we will be live-streaming our event on our YouTube channel at CBSDMedia. #GoTide!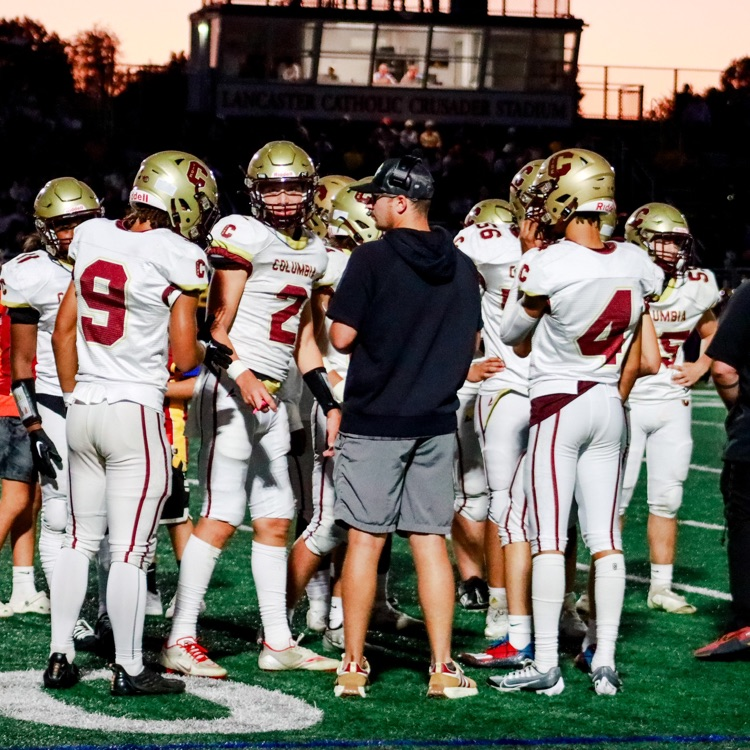 Today, Mr. Schaefer's 7th grade art students created their own renditions of "The Great Wave of Kanagawa" by the Japanese artist Hokusai.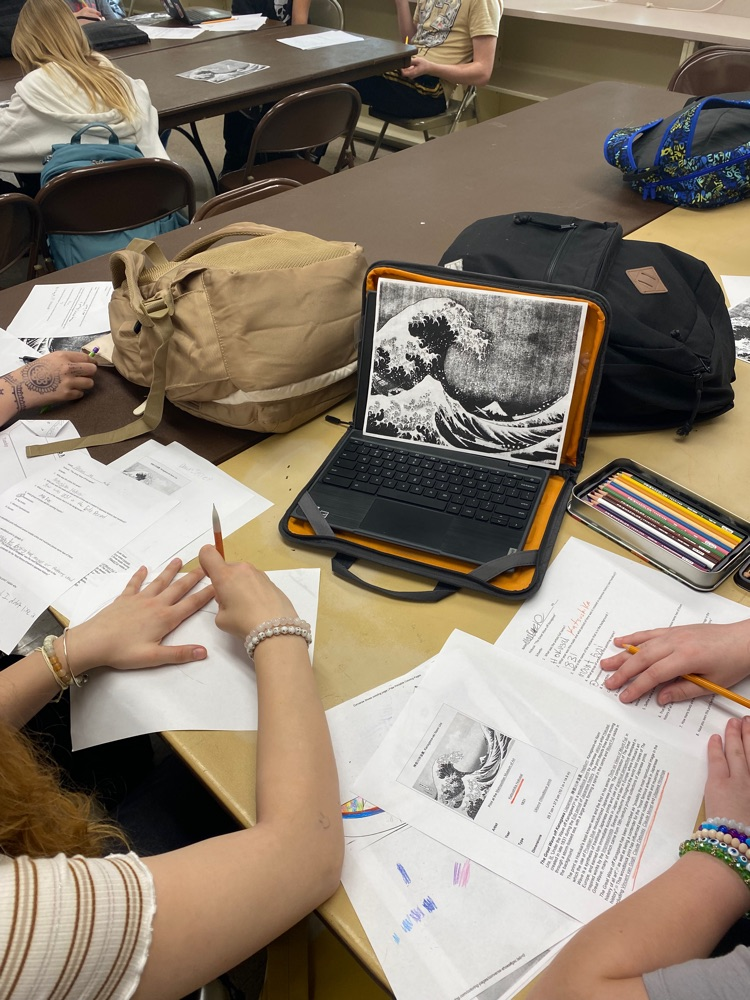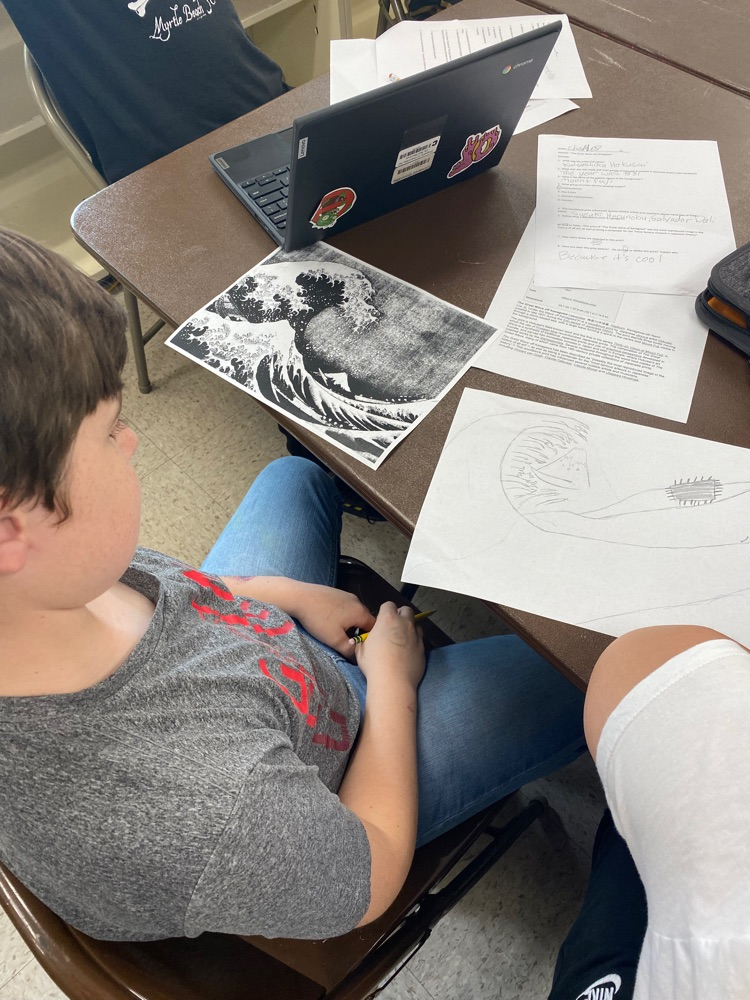 Ms. Sliger's students made the hallways smell great today making Goulash!
Come support our high school girls' volleyball team for their first home game as they compete against Northern Lebanon! If you are unable to attend, you can view our event on our YouTube channel @CBSDMedia.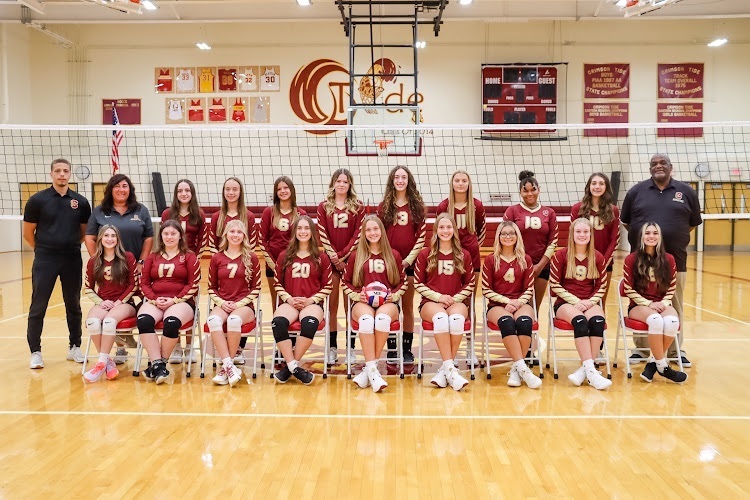 Biotech students created model Chesapeake Bay watersheds today as they began collecting data for their final project. The greenhouse environment will help their plants flourish!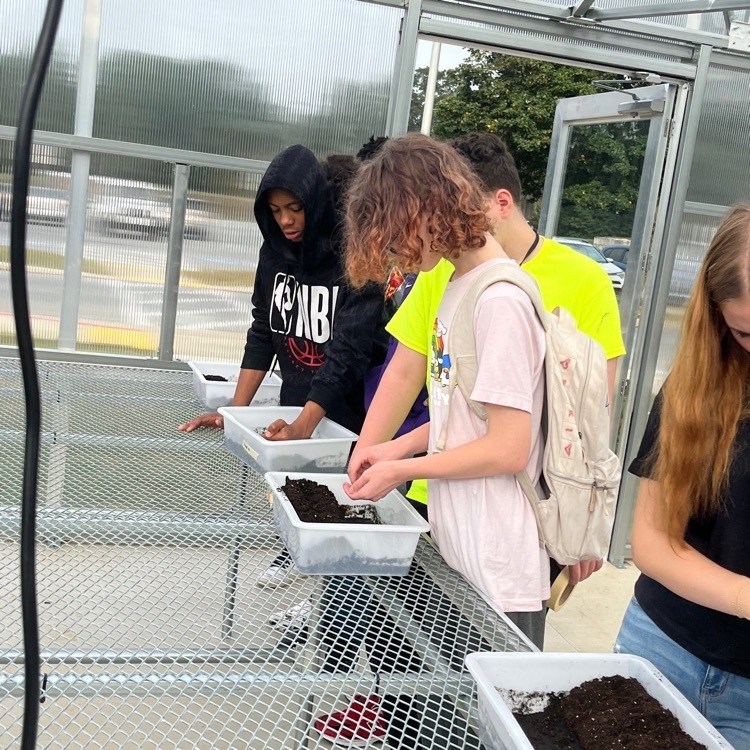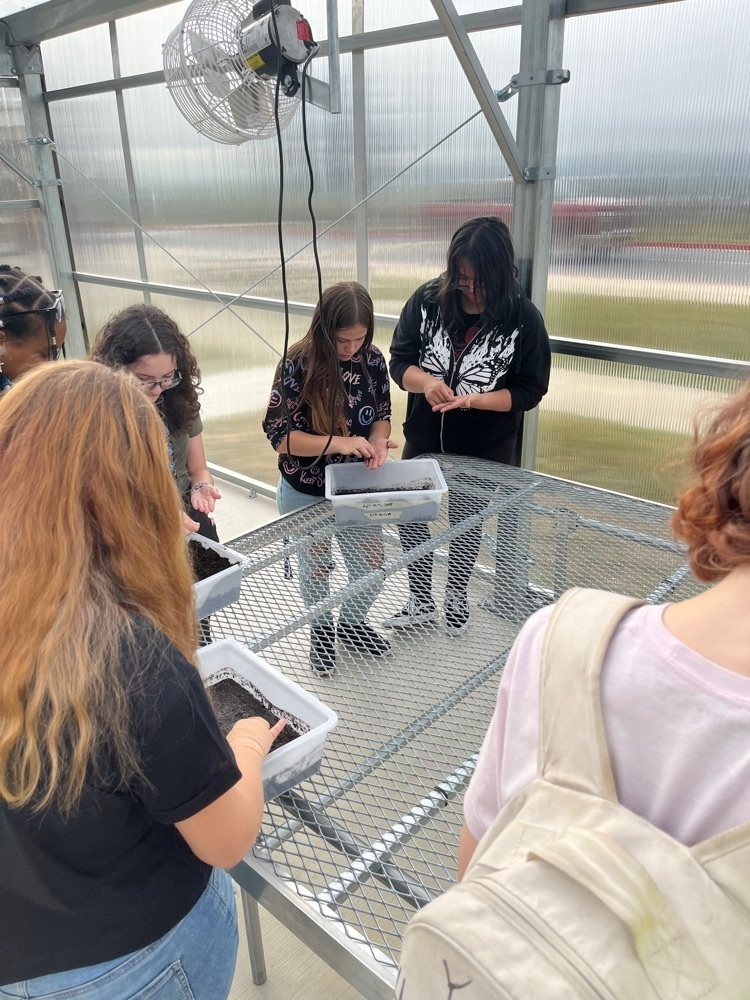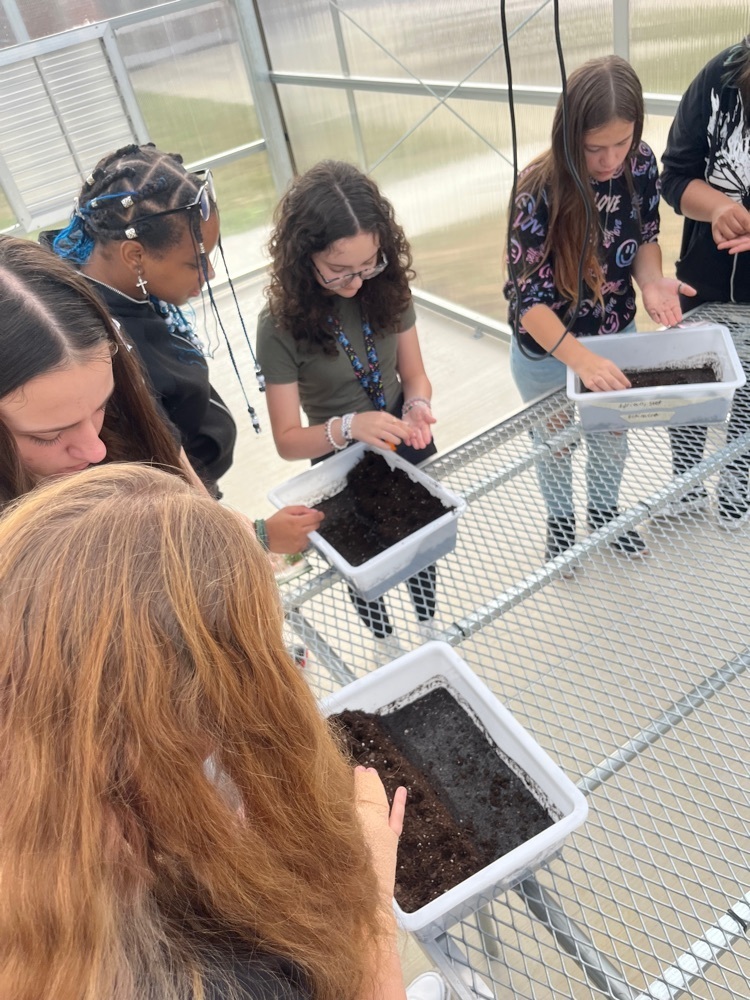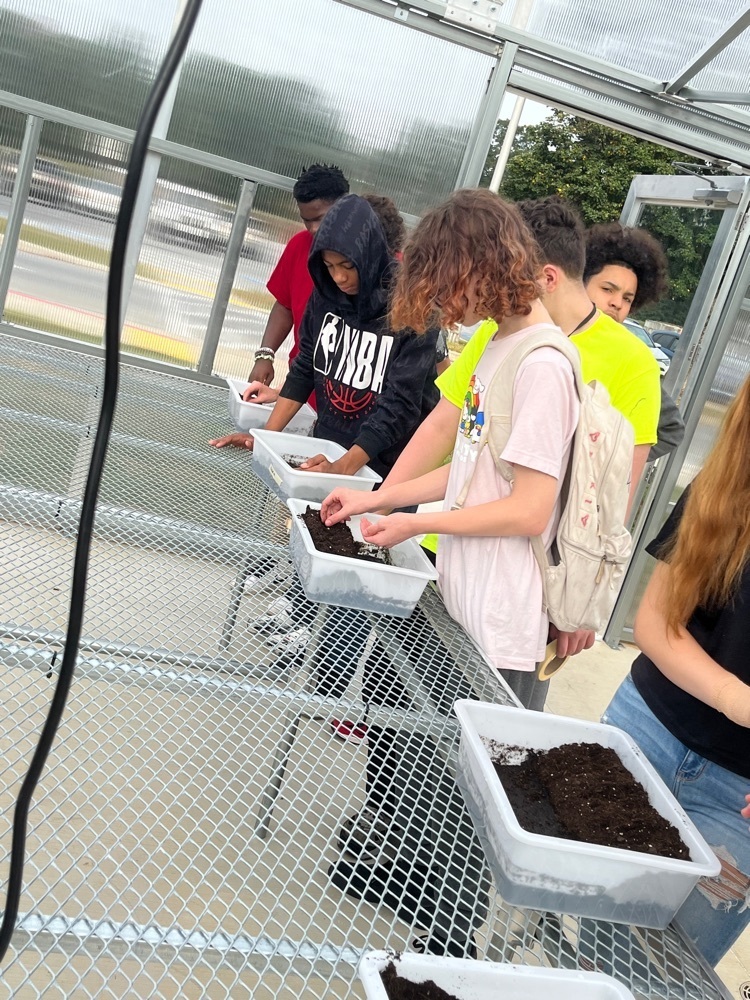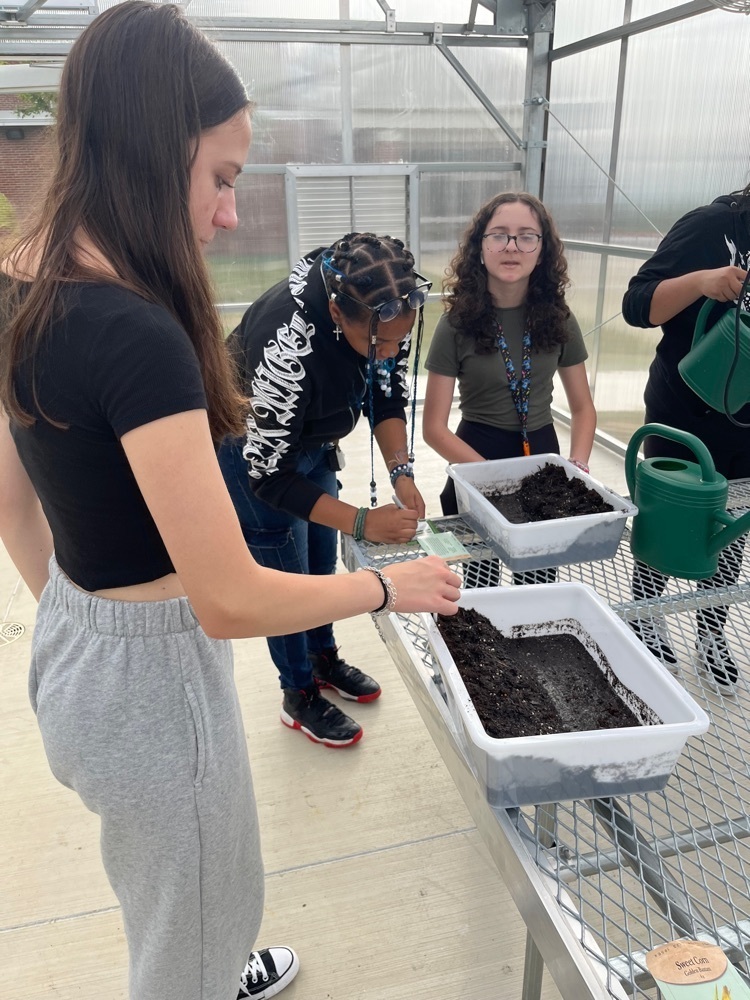 Back to School Night on the Hill!! Families and students braved the stormy weather and were welcome to visit the teachers and administration, as well as tour the building!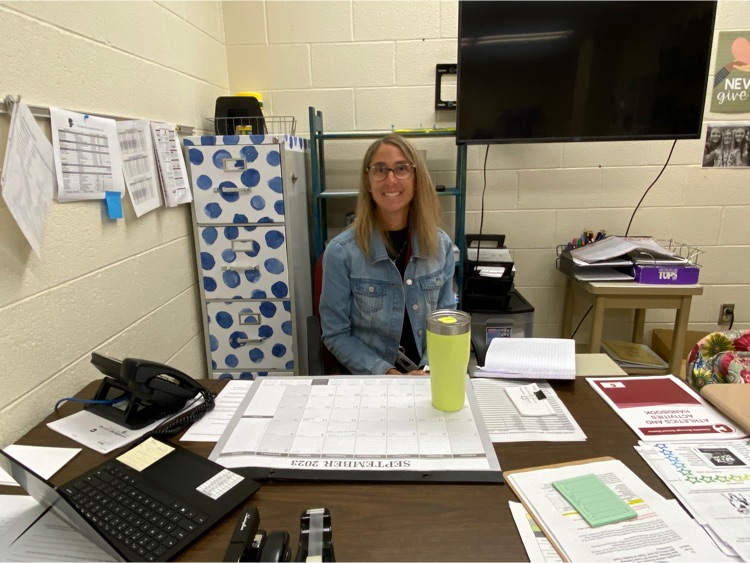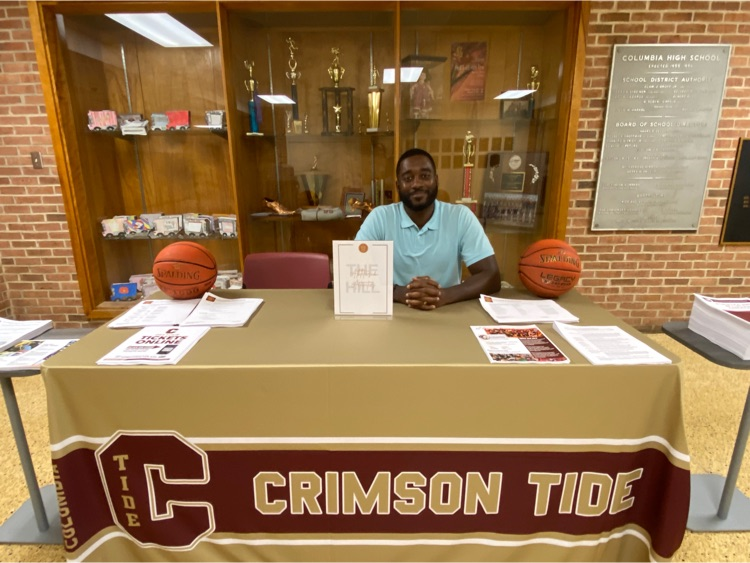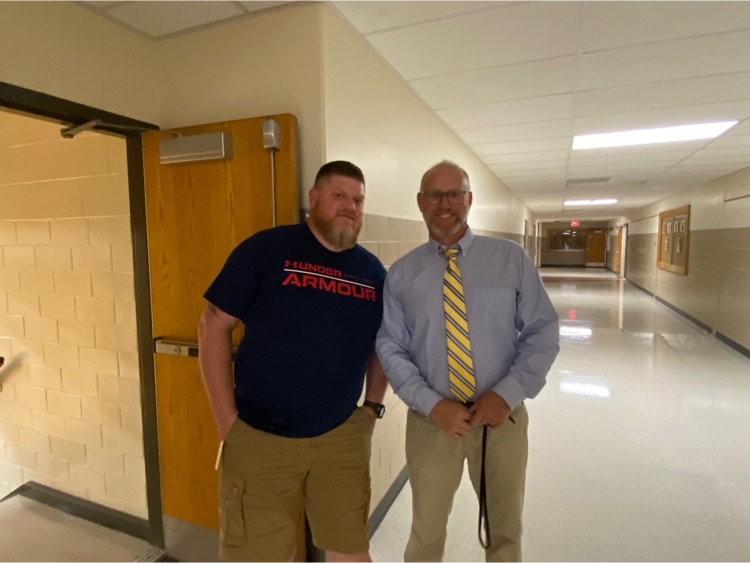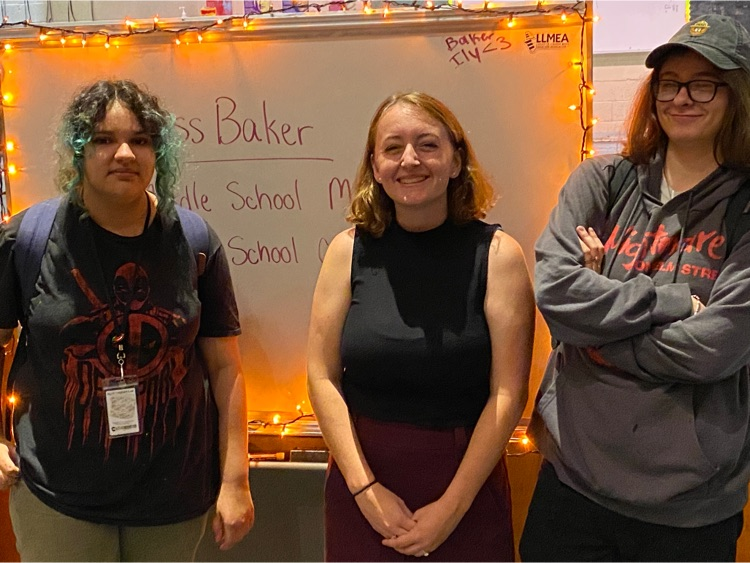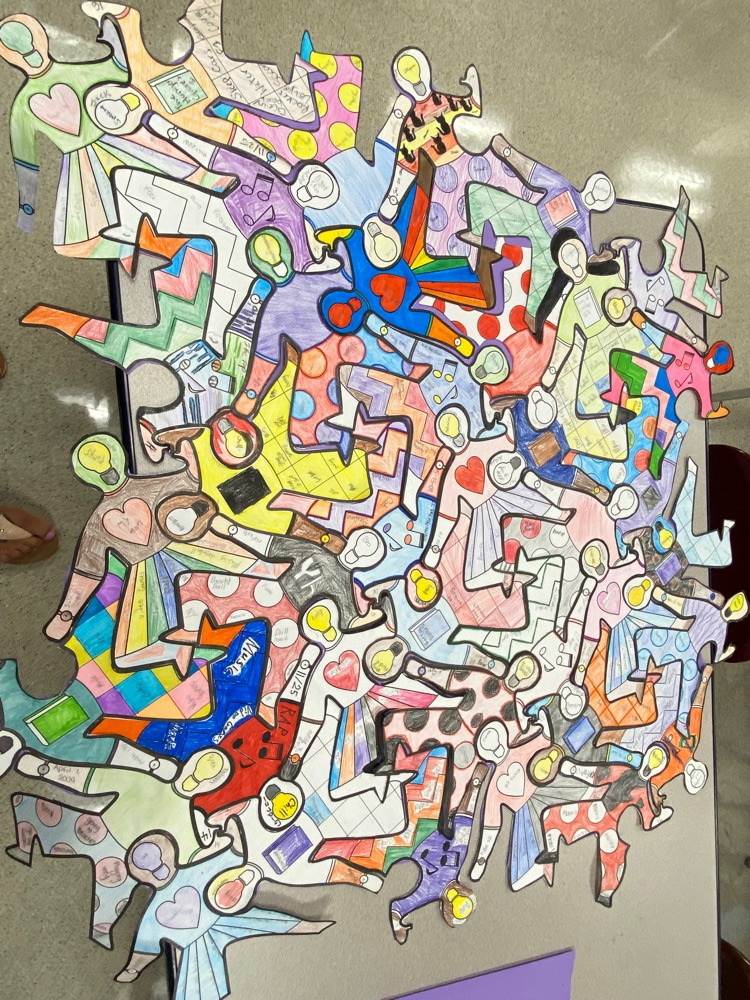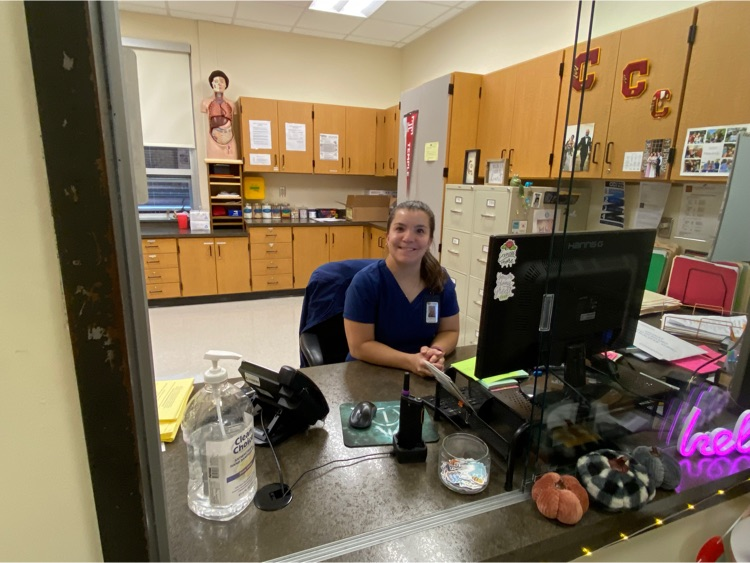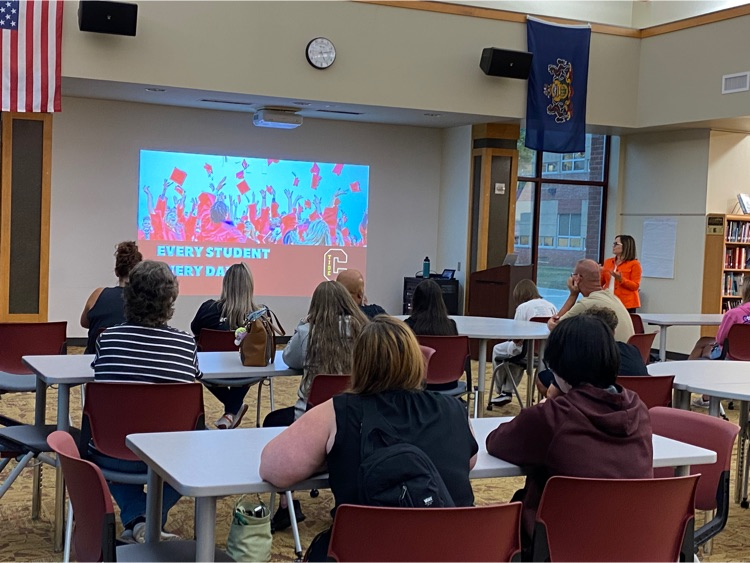 Congratulations to our High School football team for their first victory against Hanover High School! Let's keep the momentum going!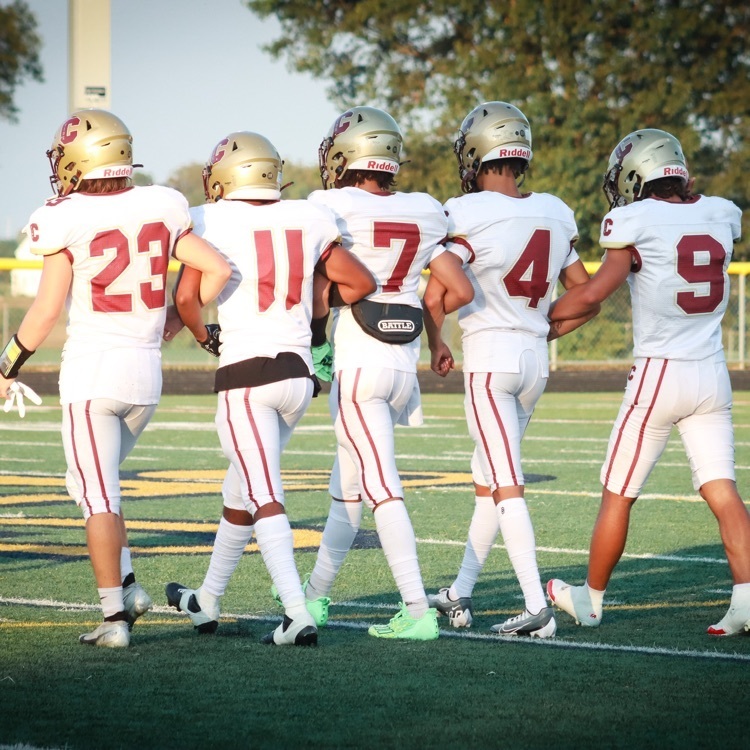 I am reaching out to you today about an important need we have for volunteers for an event at CHS on October 31, 2023. Junior Achievement of South Central PA will be here with their STEM Summit. All students in 10th grade will be participating in day long activities related to STEM careers. Volunteers will facilitate 1 of these activities during the day as students rotate through their station. Online training is provided as well as on-site support. You do not need to have any special background in order to volunteer. We will also provide a light breakfast and lunch for volunteers! I hope you will join us as we spend the day empowering and inspiring our students. I hope you will also share this opportunity with other friends, neighbors and colleagues who may be interested in helping the students of our school. To sign up simply use the links below. For more information, please contact Shannon Baker, Vice President Program Operations, at
sbaker@jascpa.org
. Q&A Link:
https://www.flipsnack.com/jainspire/stem-volunteer-overview-shannon/full-view.html
Registration Link:
https://form.jotform.com/212215203636949
Junior Achievement Website:
https://www.jascpa.org/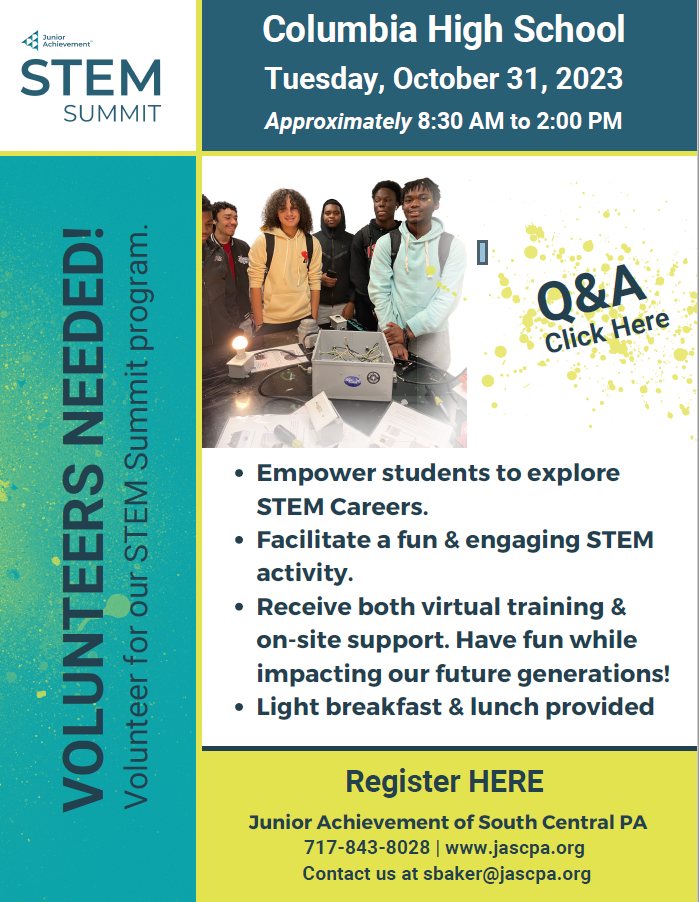 The Columbia-Middletown Elks #1074 is sponsoring a Hoop Shoot for youth ages 8-13 in the Columbia, Middletown, and surrounding areas. Youth interested in participating are encouraged to pre-register via the link below or the attached flyer. Registration is available at the door, but Pre-Registration is recommended before October 27, 2023, to ensure a spot in the Hoop Shoot and qualify for prize drawing. CONTESTANTS NEED TO BRING A COPY OF THEIR BIRTH CERTIFICATE! The Hoop Shoot will be held at Park Elementary School, 50 S. Sixth Street, Columbia, PA 17512, on Sunday, November 5, 2023. Contestants should arrive 11:30 am – 12:15 pm. The contest starts at 12:30 p.m. Questions should be directed to
bpoe1074@comcast.net
or 717-575-9032. Additional information regarding the Hoop Shoot rules, etc., can be obtained at
www.Elks.org
THANK YOU!!! Columbia-Middletown Elks #1074 Hoop Shoot Committee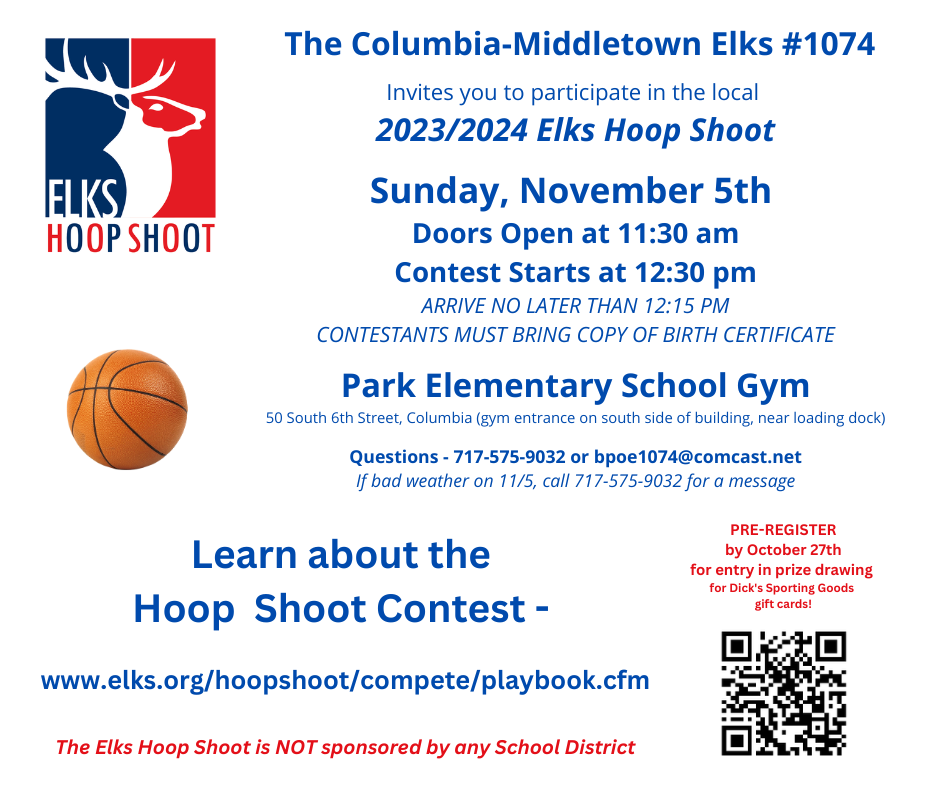 Shout out to our Junior High football team for their performance against Pequea Valley on Wednesday for their first home event! Now it's time for our High School team to prepare for their first home event tonight against Hanover at 7:00 p.m. We will see you there!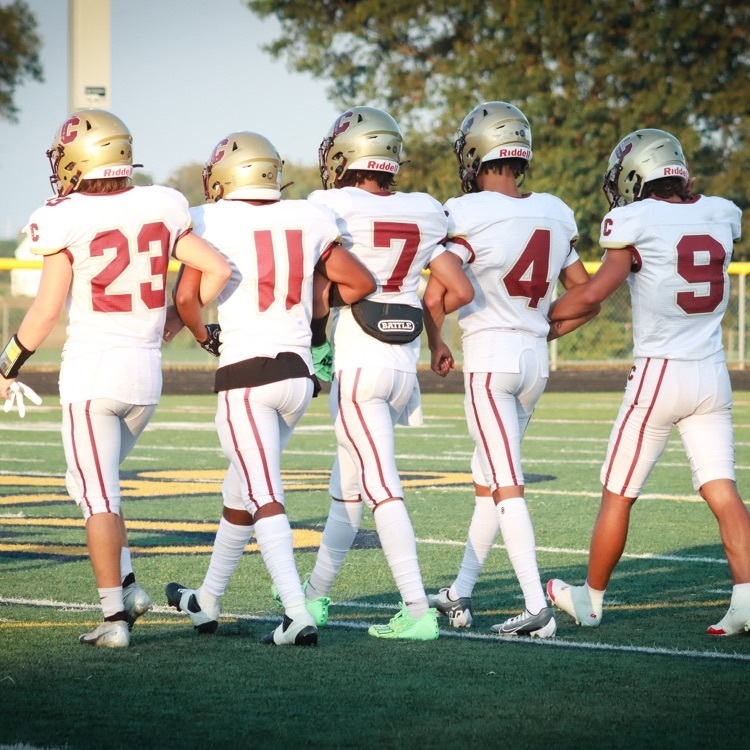 Thank you to our Hill Campus cafeteria employees for a special treat for our kids!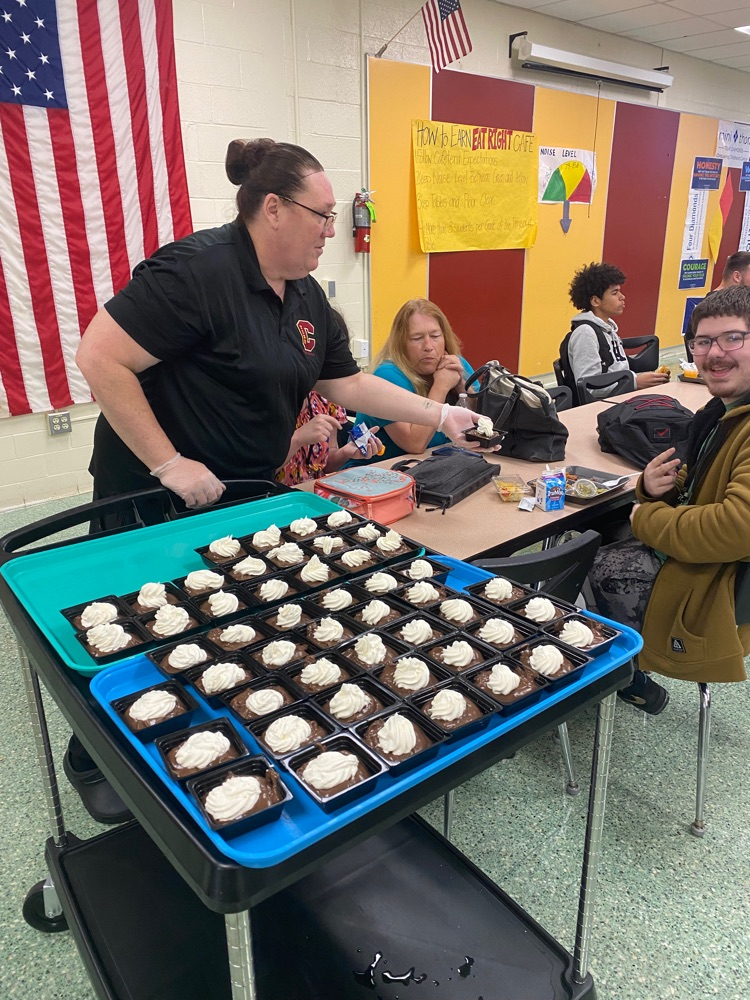 Today on the Hill, the middle schoolers participated in Homeroom Olympics, building a positive and inclusive environment for all students. Thanks to the middle school teachers for planning it and to the students for participating!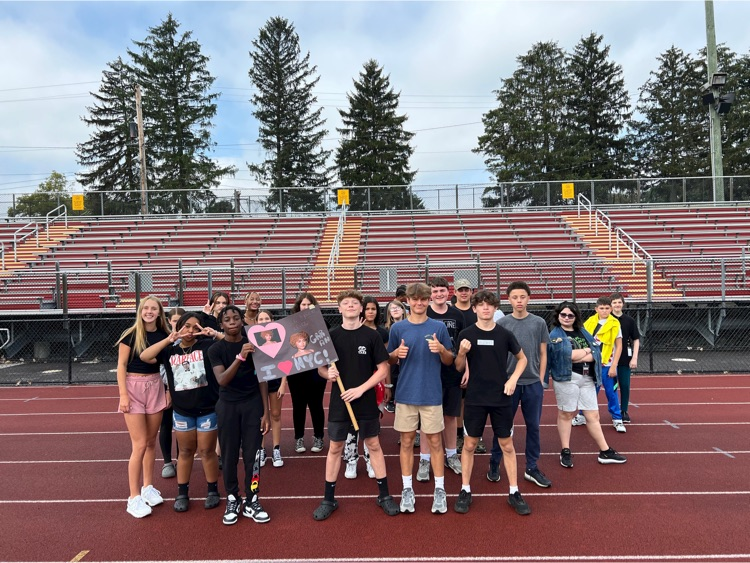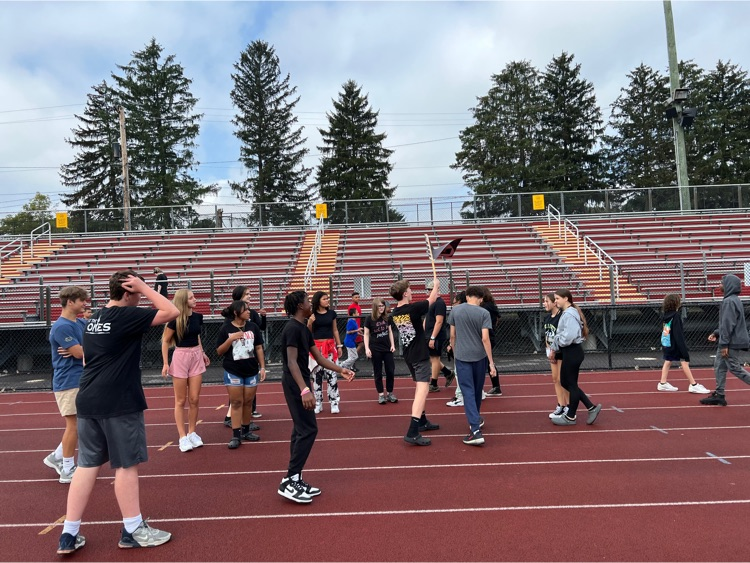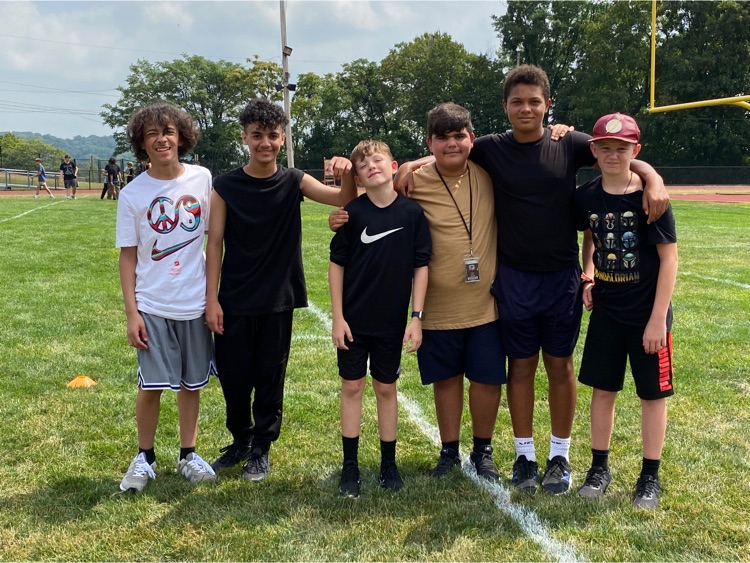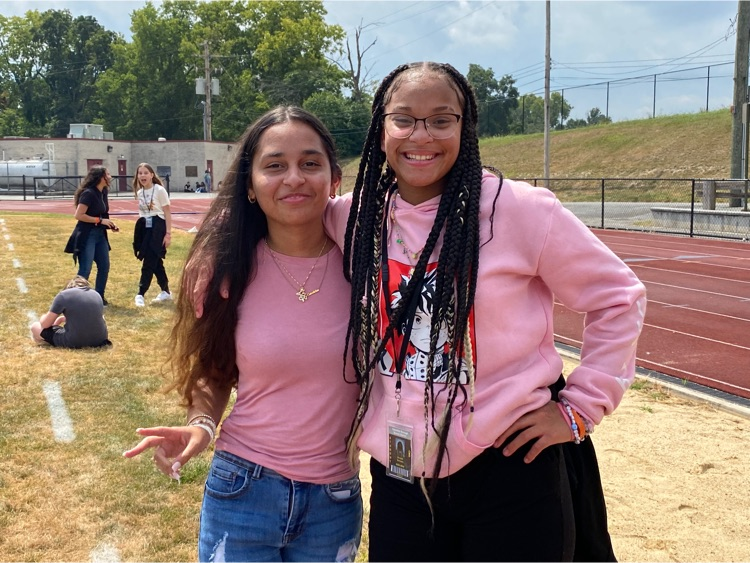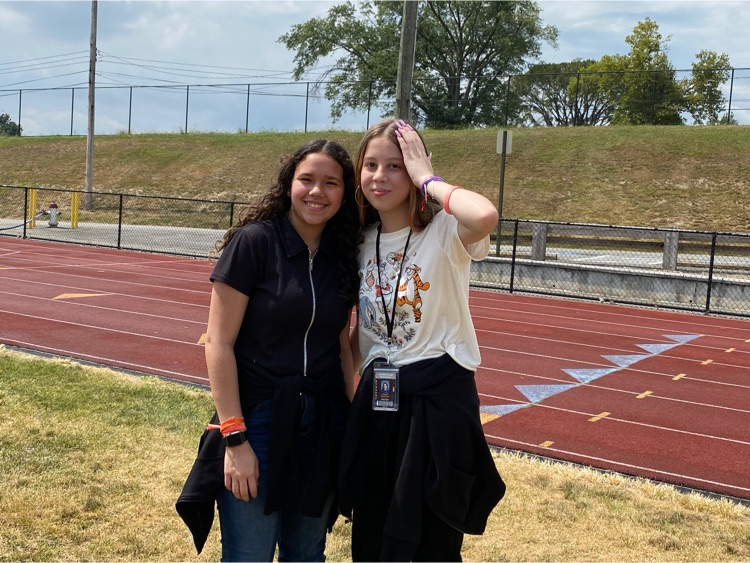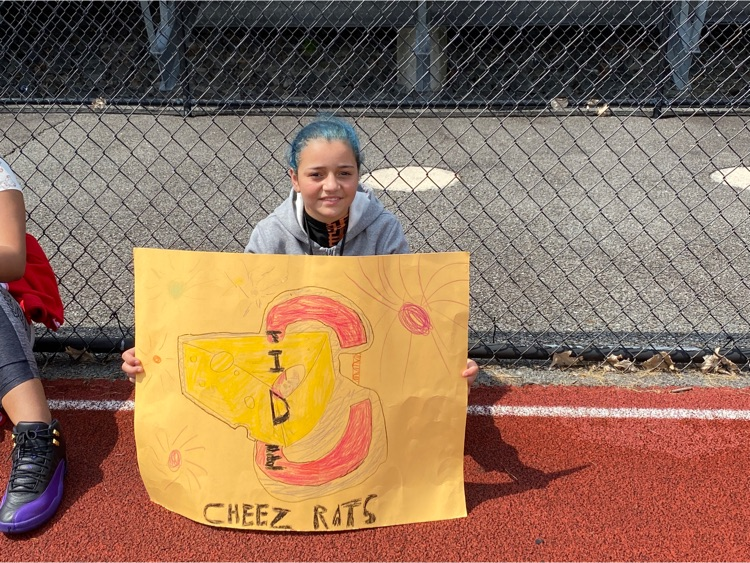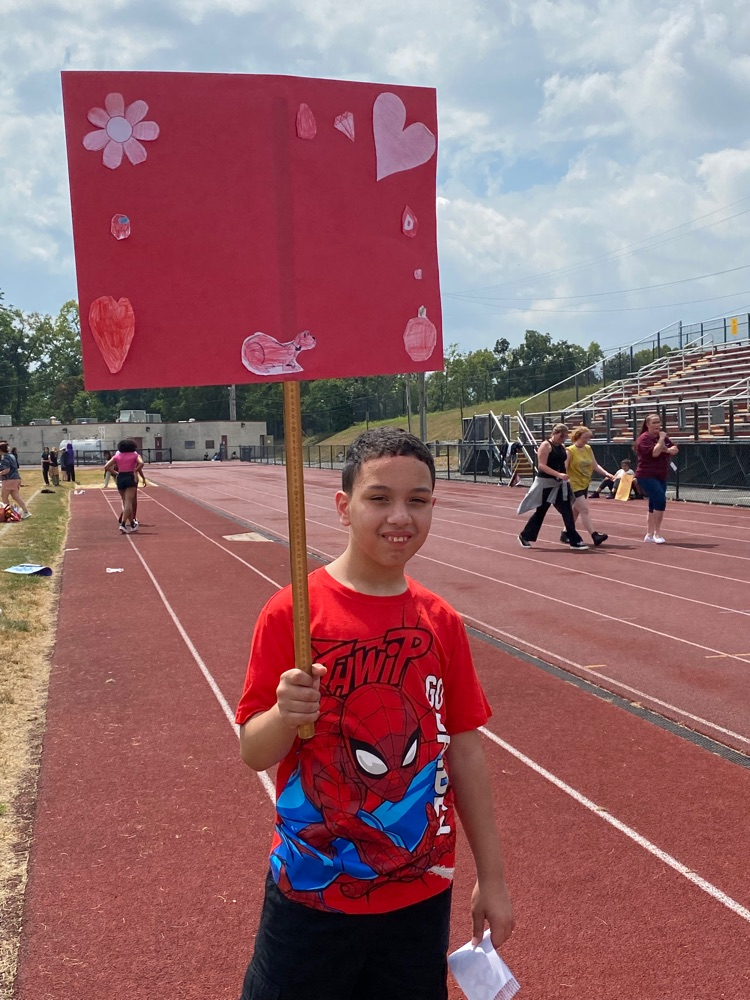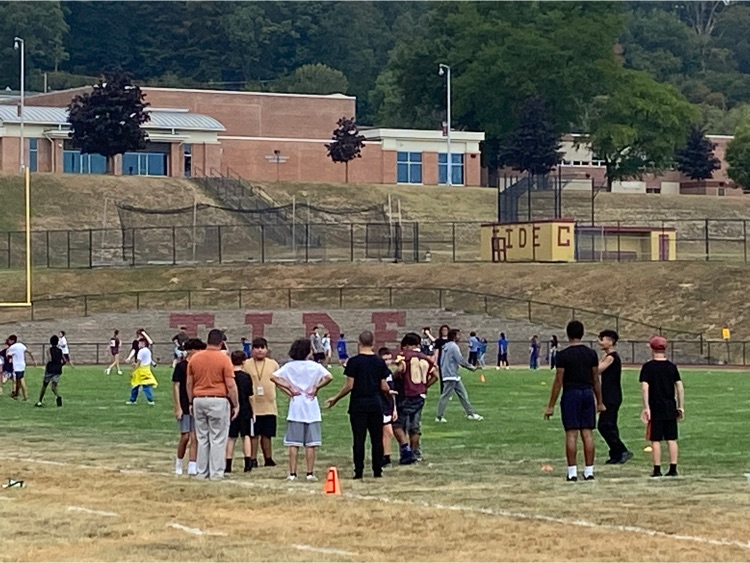 Ms. Gadberry's students are helping Harry balance!

First day of CTC for our students!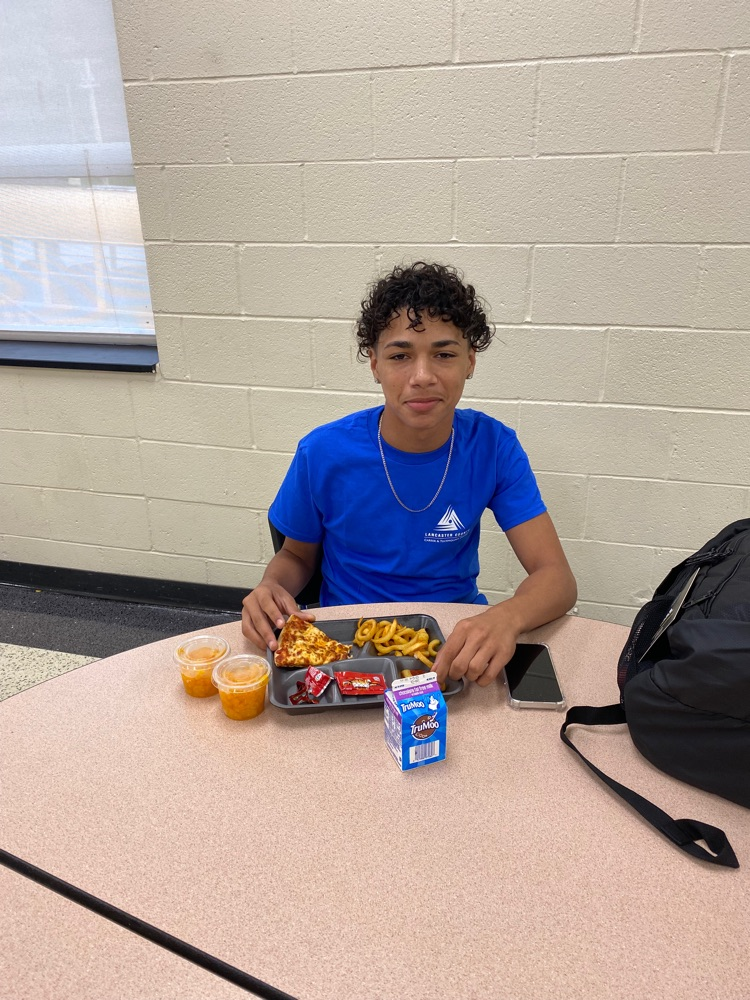 Mrs. Mahoney's Biotech group collaborated to save their gummy bear Sam from drowning! Teamwork made the dream work!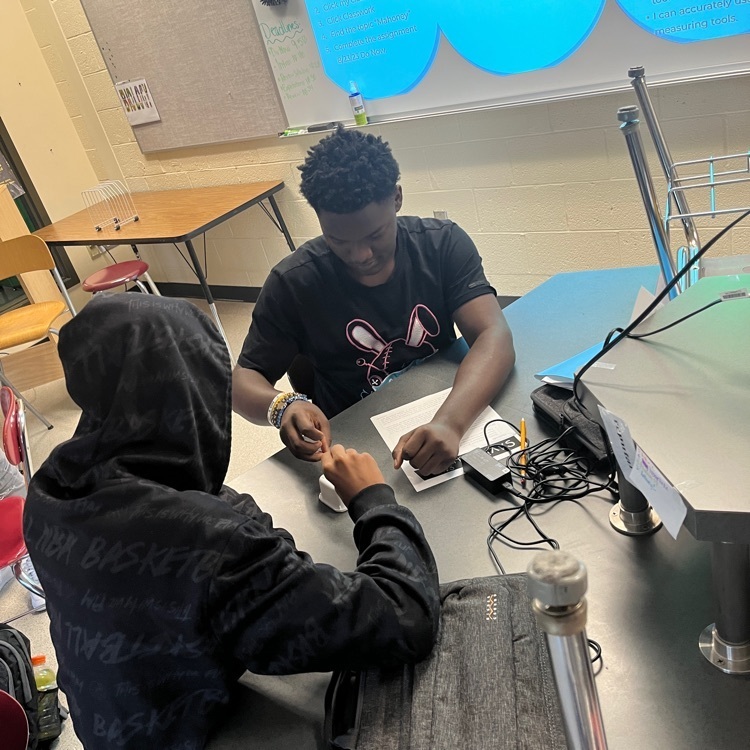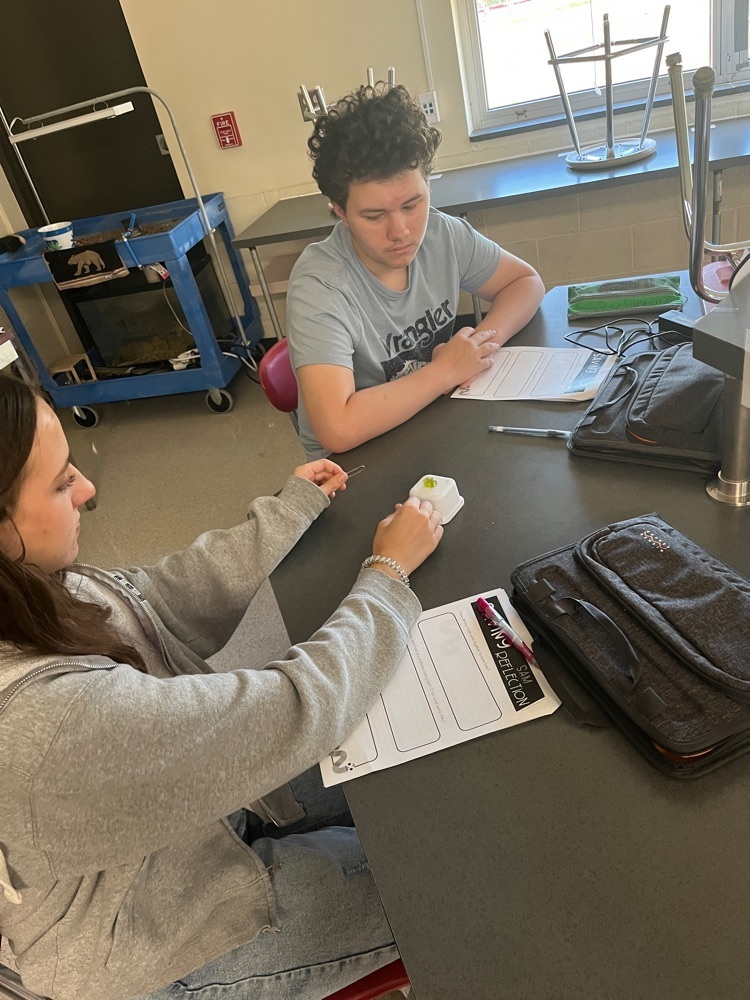 CBSD Family! Our Theatre program will be rehearsing today from 9-6:00 PM for today's Play in a Day event. Performances start at 7:00 PM. Support our Theatre program by stopping by during their rehearsals or for their performances!
CBSD Family!! As a final reminder, our theatre department will host our Play in a Day today from 6-9:00 PM and tomorrow from 9-6:00 PM at the CHS auditorium! Play games and enjoy all festivities!