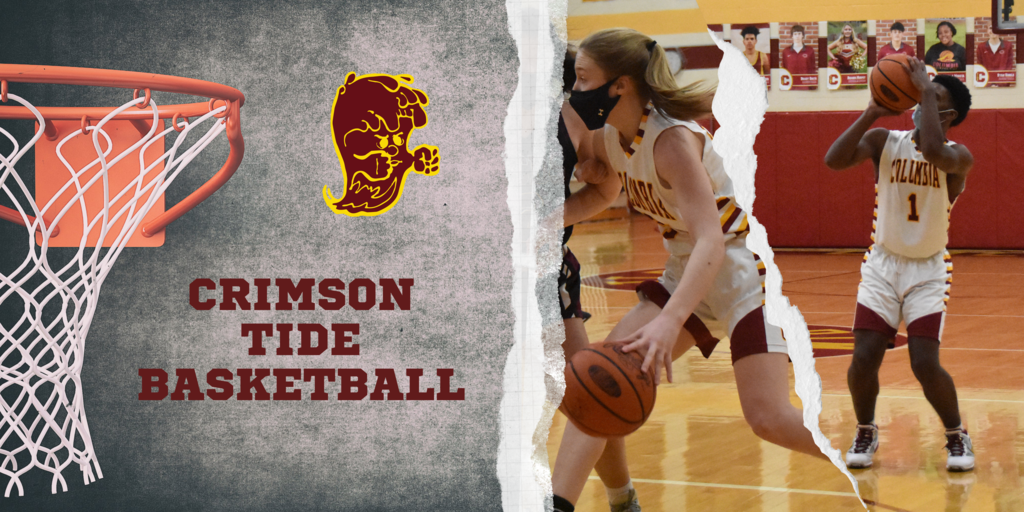 Join the CBSD Music Department for their Winter Concert on Tuesday, December 14, 2021 at 6pm in the Columbia High School/Middle School Auditorium. The concert will feature the Taylor MS Band, CMS 7/8 Band and Choir, and CHS Symphonic Band and Concert Choir.
Happy National Special Education Day! In 1975, the Individuals with Disabilities Education Act (IDEA) was signed into law. The first federal education law giving all students access to the educational opportunities they deserve. Thank you to our teachers and staff members for all you do to teach and support our students!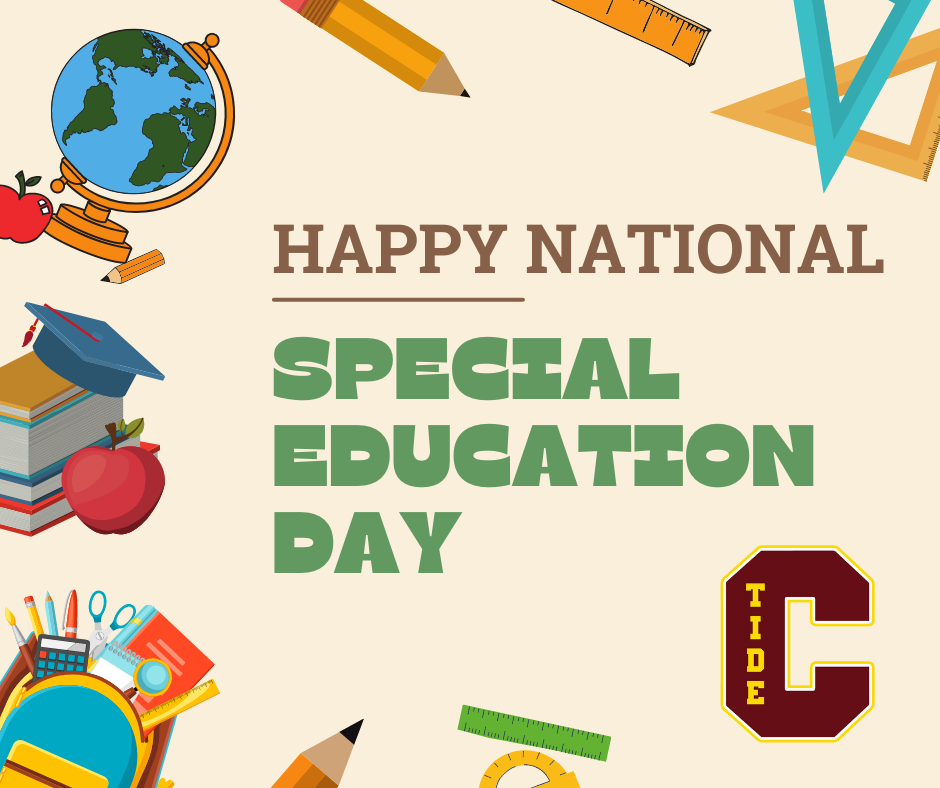 A COVID-19 vaccination clinic will be offered to the Columbia community on Saturday, December 18, 2021 from 8:00-10:00am at Columbia Middle School-Taylor Campus. Children must be accompanied by a parent/guardian for the vaccine to be administered.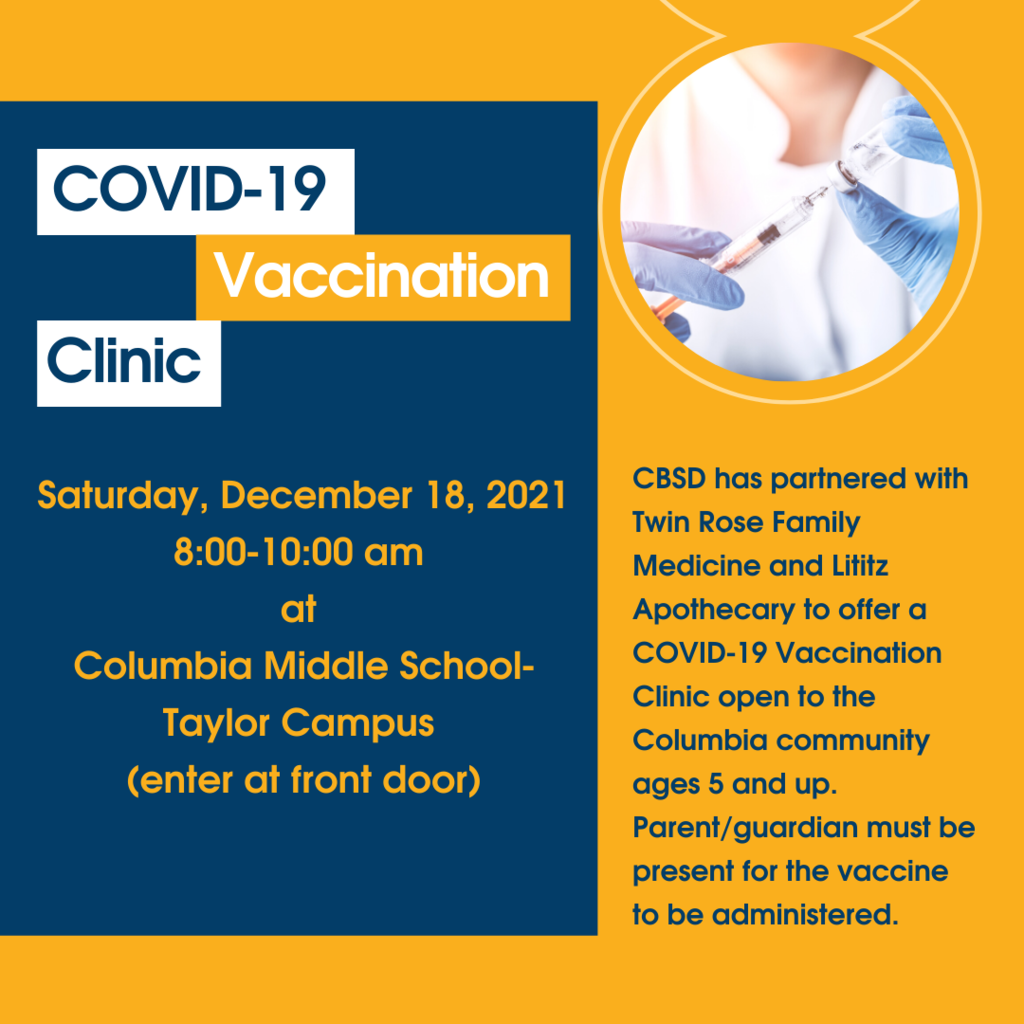 Wishing you a Happy Thanksgiving from all of us at CBSD!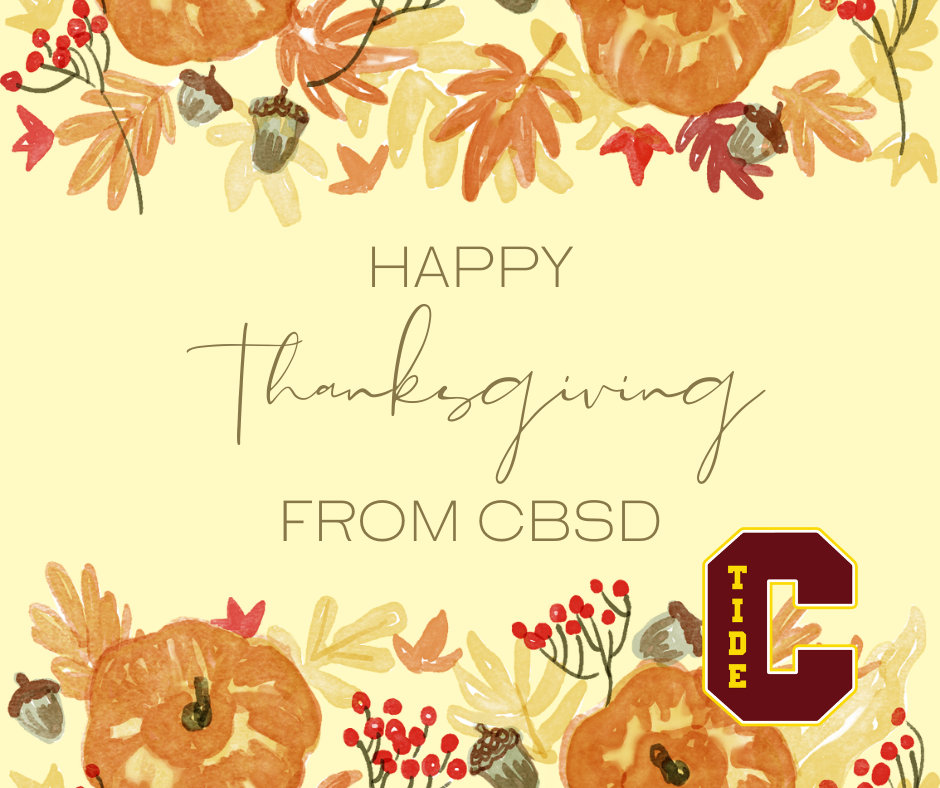 Reminder: There is no school Thursday, November 25 - Monday, November 29, 2021. Classes will resume on Tuesday, November 30, 2021.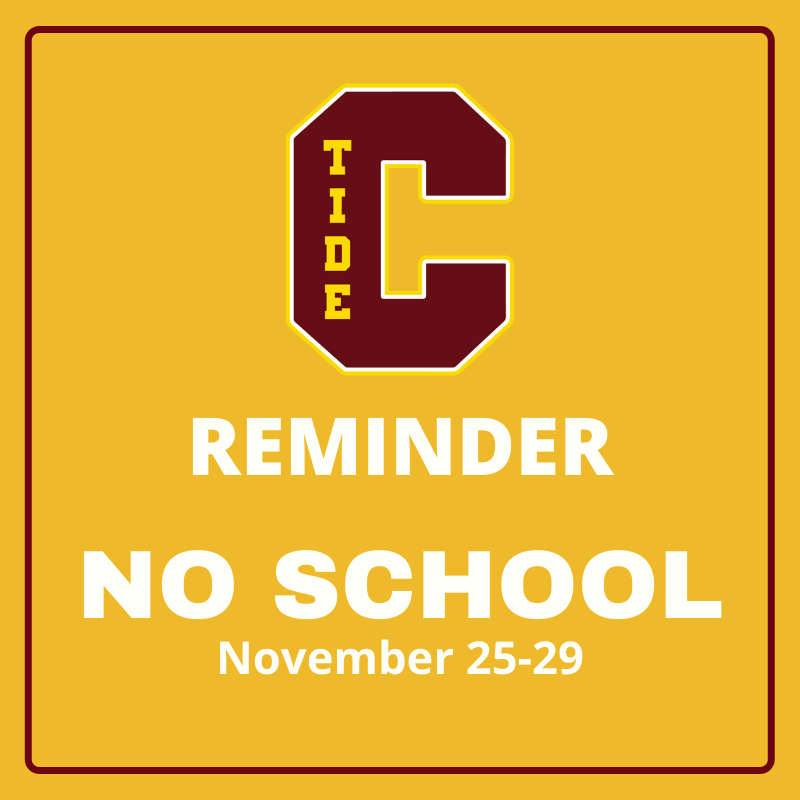 Staff across the district showed their Columbia Tide Pride today! Have a great weekend Columbia! #berespectful #beresponsible #besafe
Thanks to Reality Church for their amazing generosity to support our families in Columbia Borough School District with Thanksgiving meals! A special thanks to Vicki Krempels for reaching out and to Bill Aberts for delivering all of the items!
What teacher are you most thankful for?
Today is Educational Support Professionals Day! CBSD would like to thank all of our support staff that work in and outside of the classroom!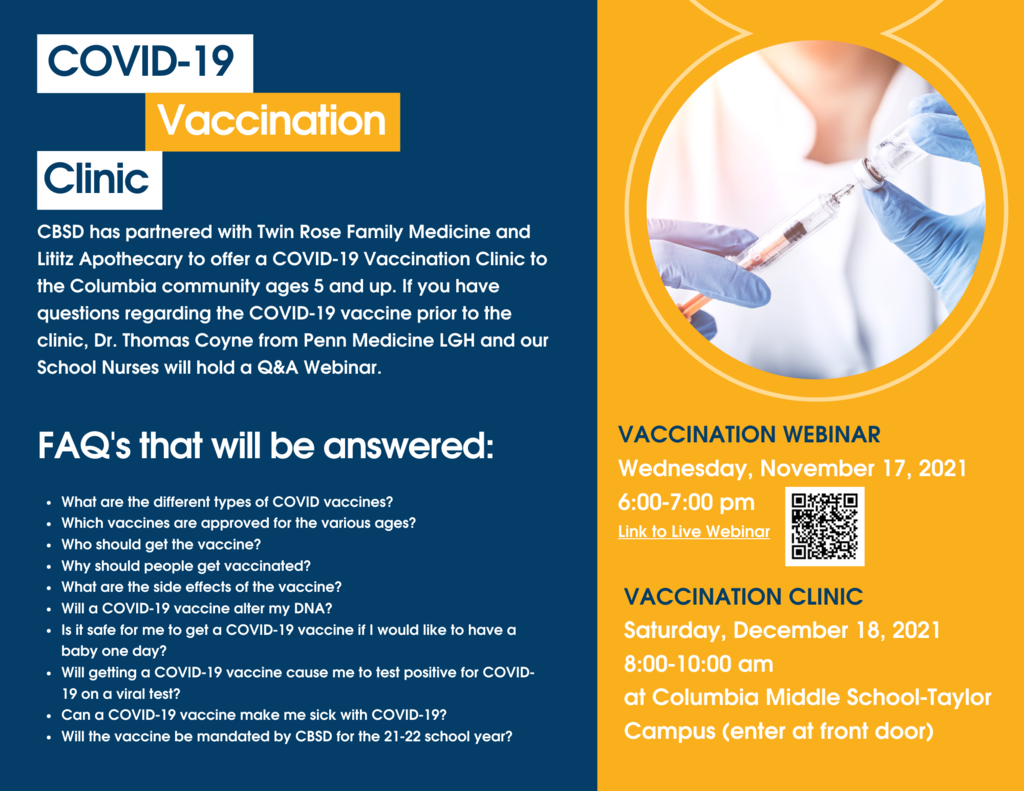 A Vaccination Clinic will be held on Saturday, December 18th from 8:00-10:00 AM at Columbia Middle School-Taylor Campus. If you have questions about the vaccine prior to the clinic, Dr. Coyne and the Columbia School Nurses will be available to answer your questions during the Q&A webinar on Wednesday, November 17, 2021 at 6:00 PM. Click the link or use the QR code on the flyer to join.
https://columbiabsd.zoom.us/webinar/register/WN_cUfyTXA2TdCIHIwDFv2c0w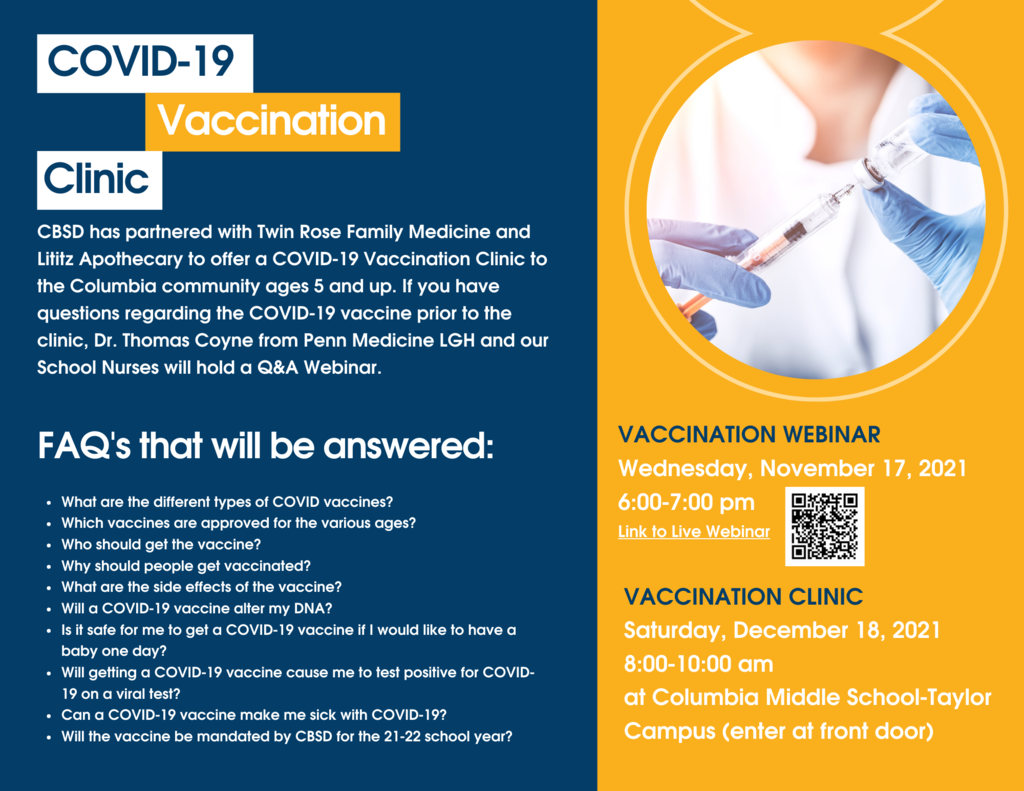 CBSD would like to recognize our School Psychologists! Thank you for all you do to help our students thrive!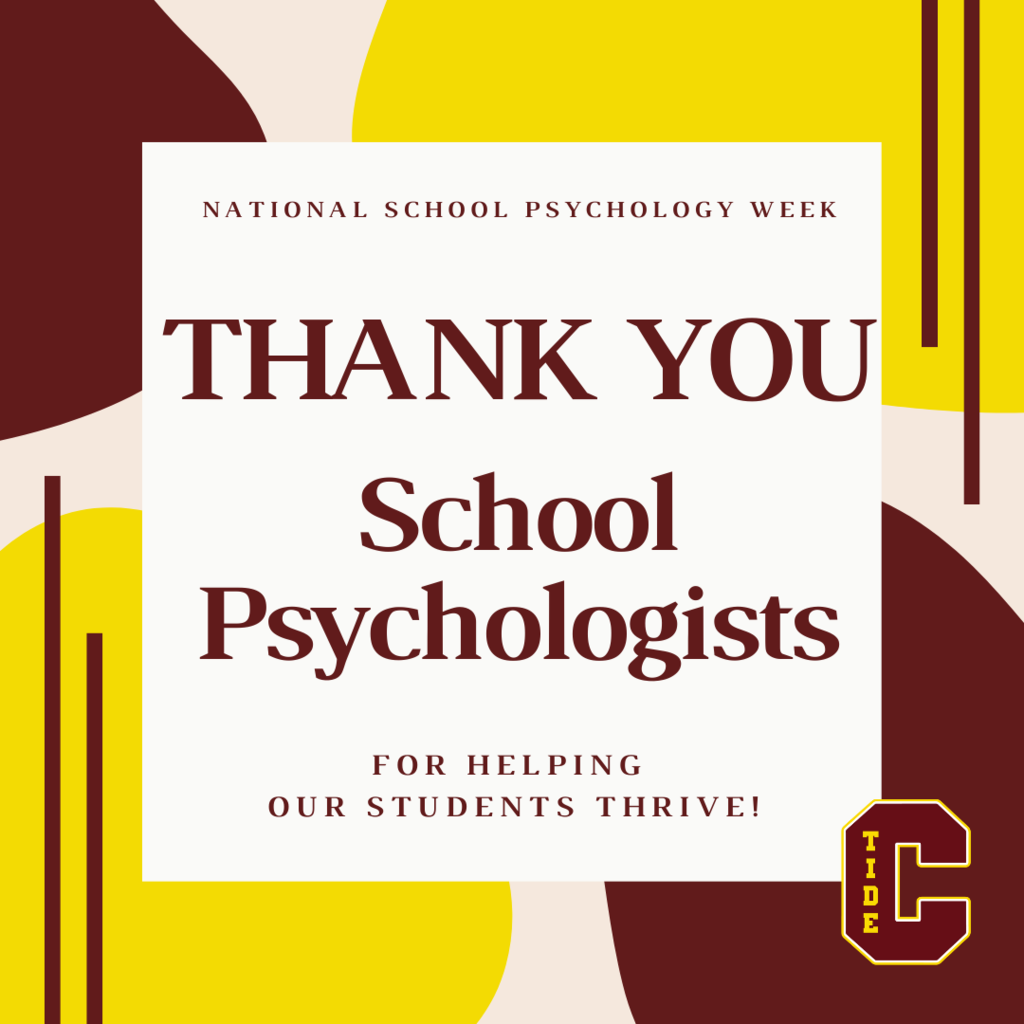 9th and 10th grade students spend the day exploring STEM and learning from those on the front lines of this ever-expanding career field. Special thanks to Junior Achievement for their participation.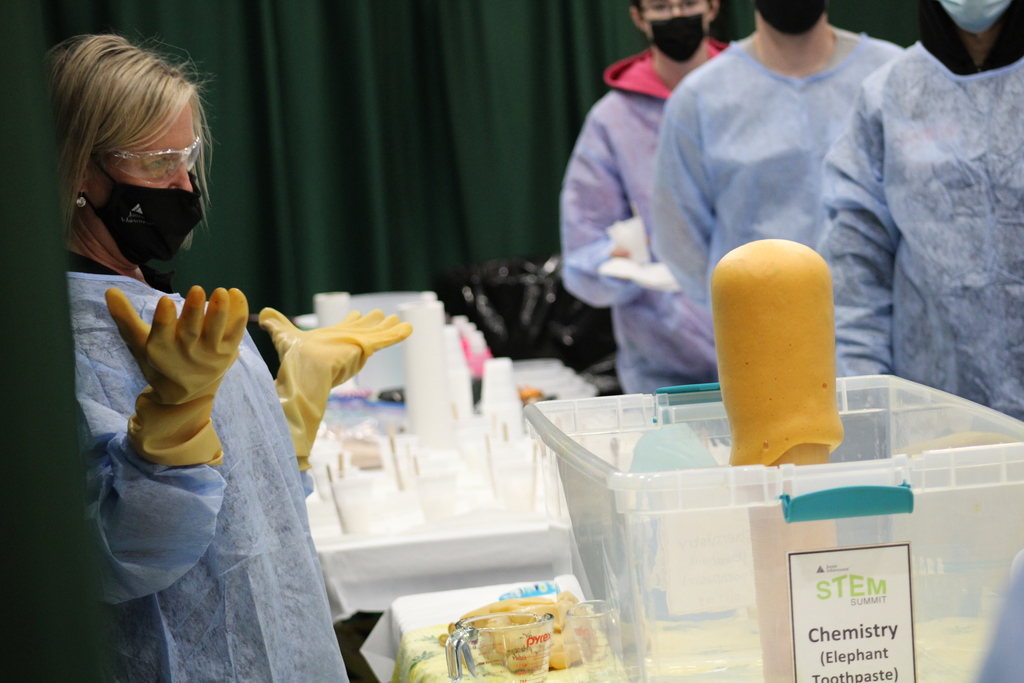 Today we honor all those who have served! Thank you from CBSD!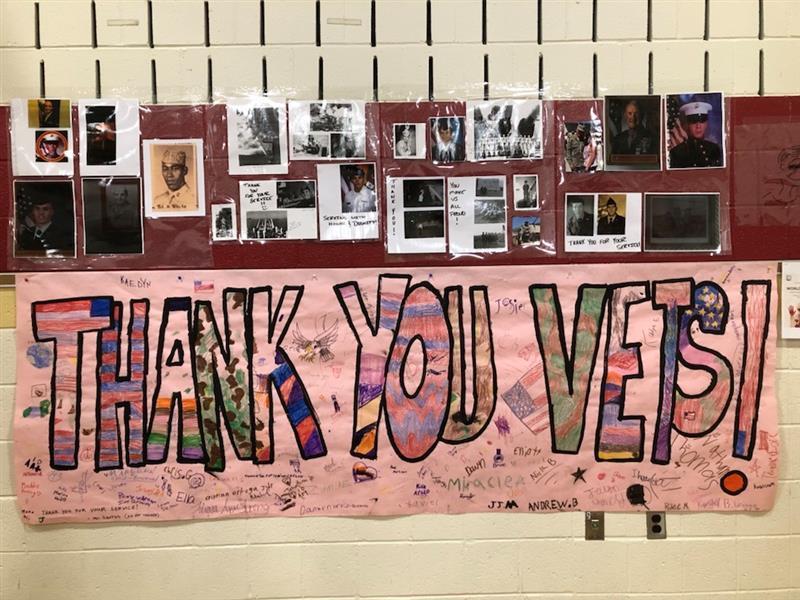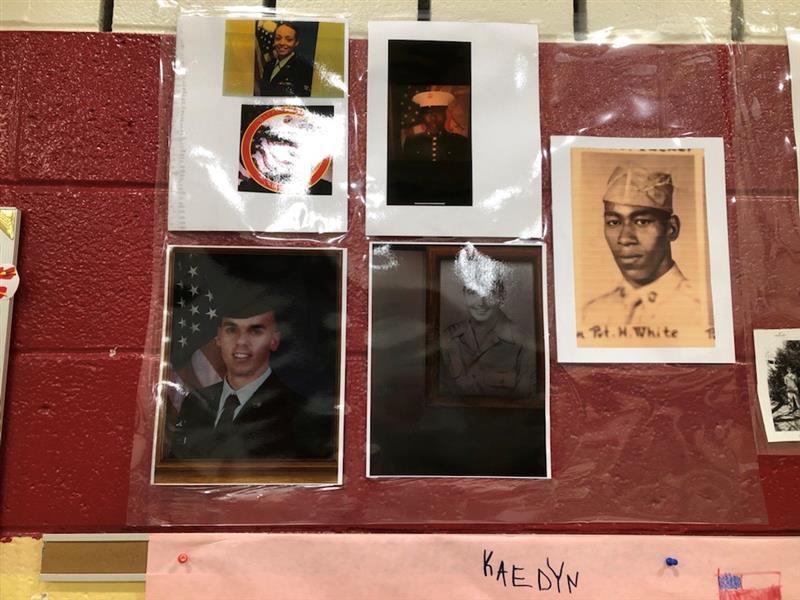 Congratulations to our students who received their acceptance boxes this morning for the Attollo program! We are very proud!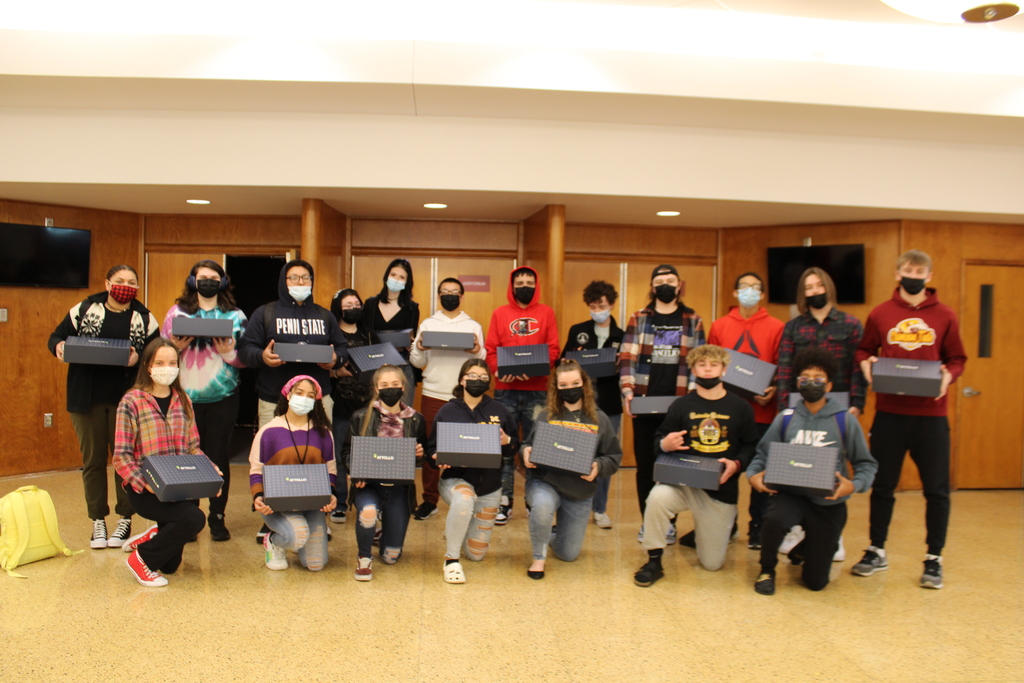 Fall Athletics Round Up- Shout out to our Volleyball Team ! #TidePride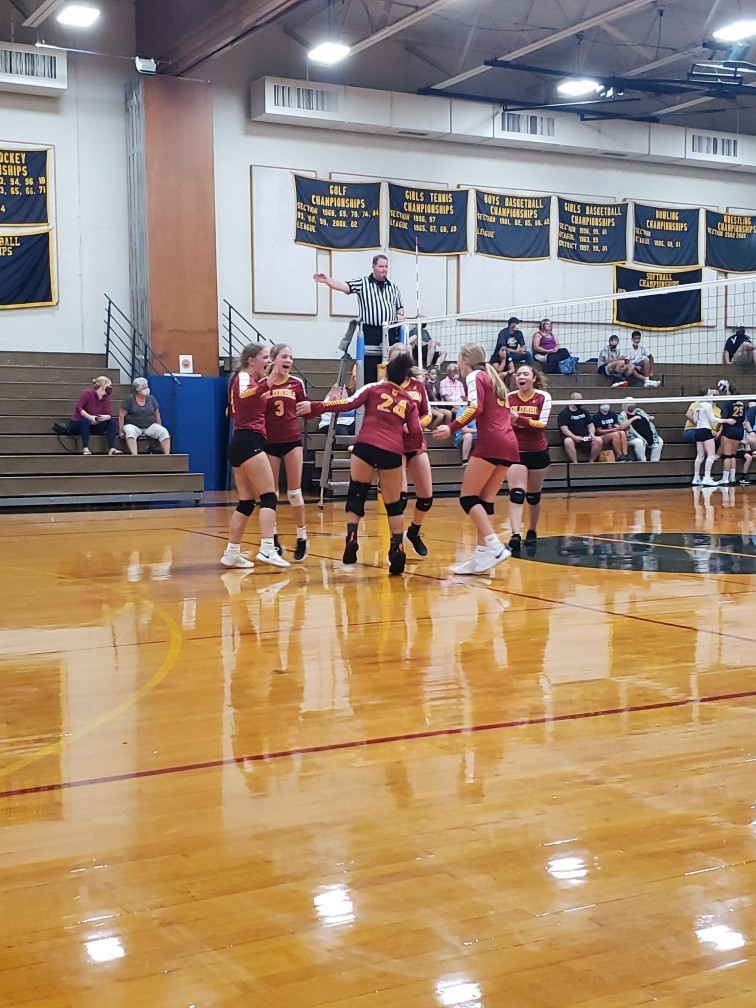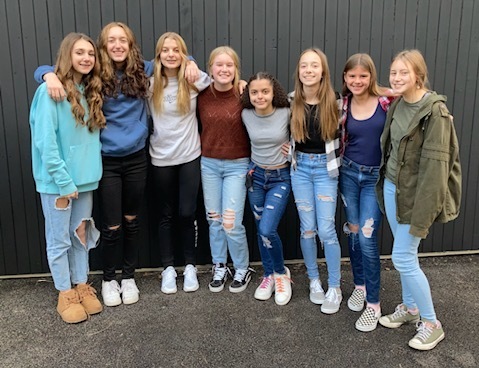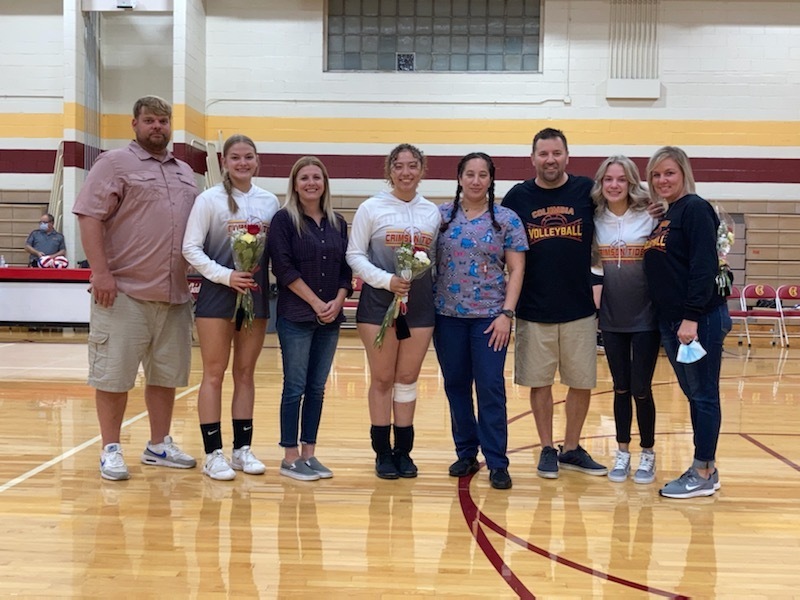 Good morning Columbia! It is game day! ROLL TIDE!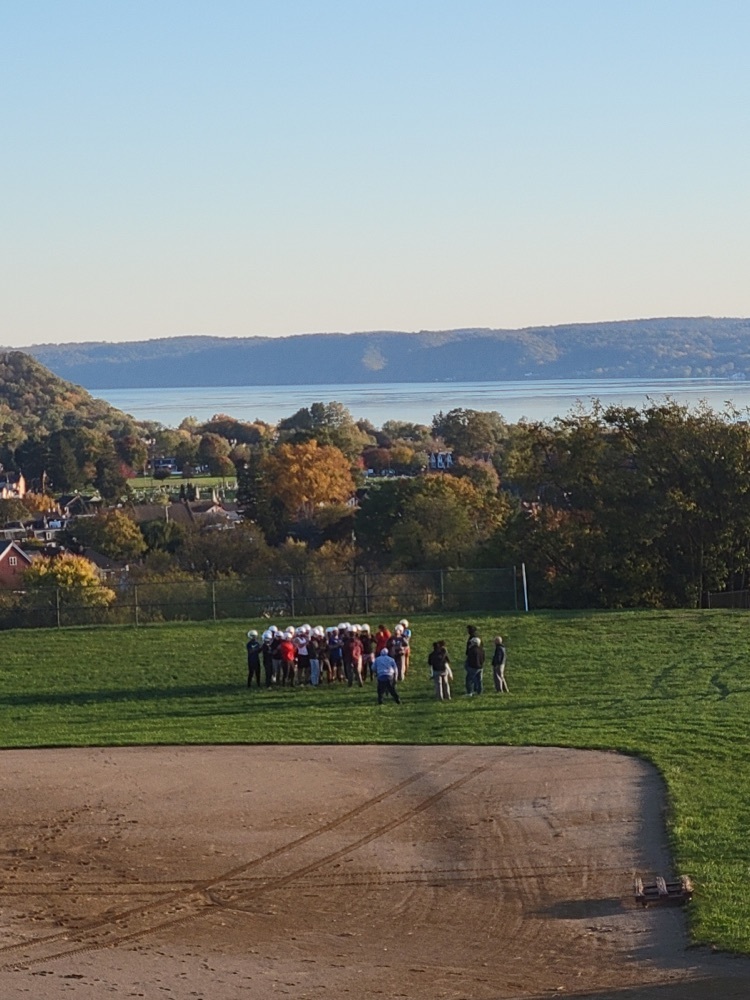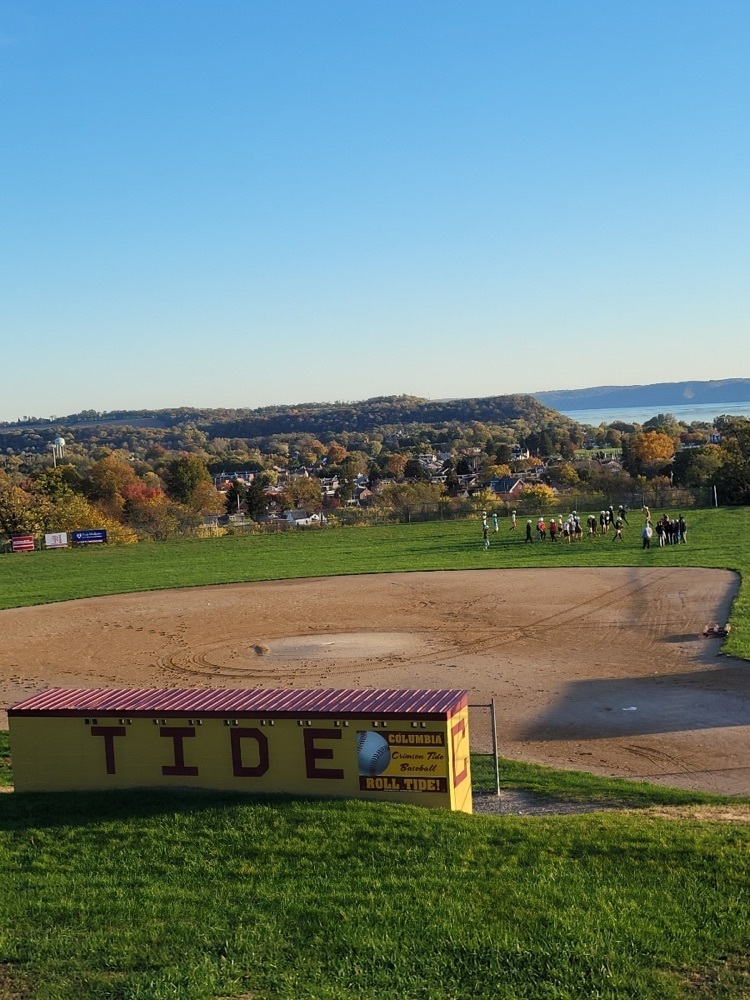 As you prepare for upcoming Parent Teacher Conferences, here are some tips for parents/caregivers. Thank you for partnering with us as we educate responsible caring citizens. #columbiaproud