Important end of year dates: Friday, June 4, 2021-Last student day Friday, June 4, 2021-Columbia High School Graduation at 7pm in the auditorium. Tuesday, June 8, 2021-Computer Collection for remote Learners. Drop off location will be at the CHS/CMS Hill Campus at the maintenance shed located in the student parking lot. Drop off times are from 9am-12pm and 3pm-7pm.
We're excited to announce Columbia Borough School District received a $9,878.64 donation from @Giant to support our schools' food programs! Thank you Columbia Community for donating, and thank you GIANT!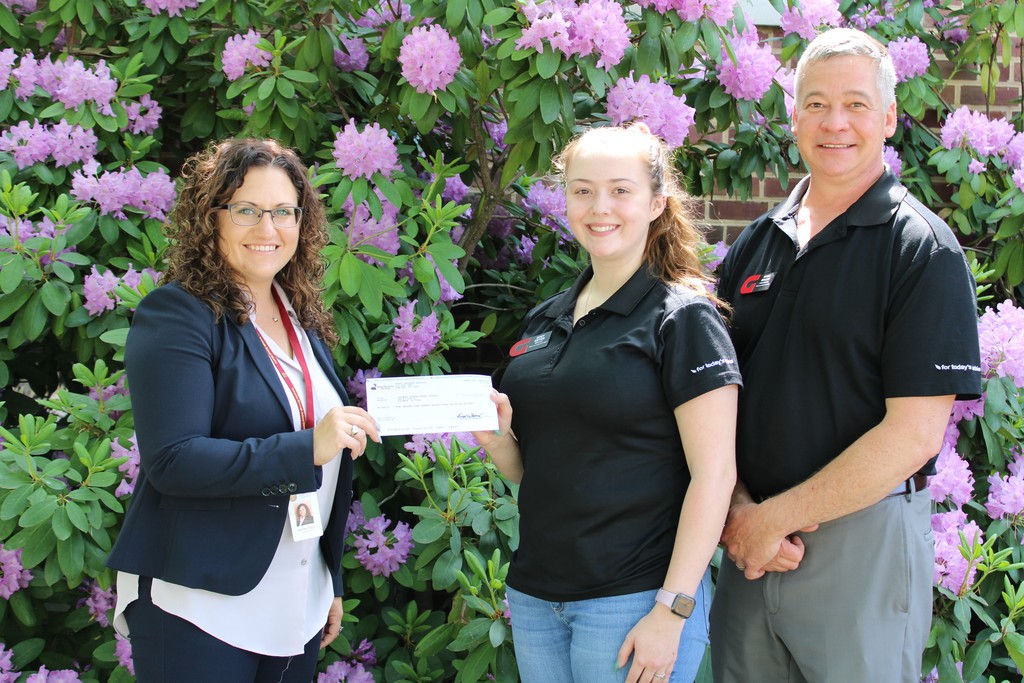 Reminder: Thursday, May 27 is an early dismissal day. All students will dismiss at 1:00pm. Friday, May 28 and Monday, May 31 there is no school in observance of Memorial Day.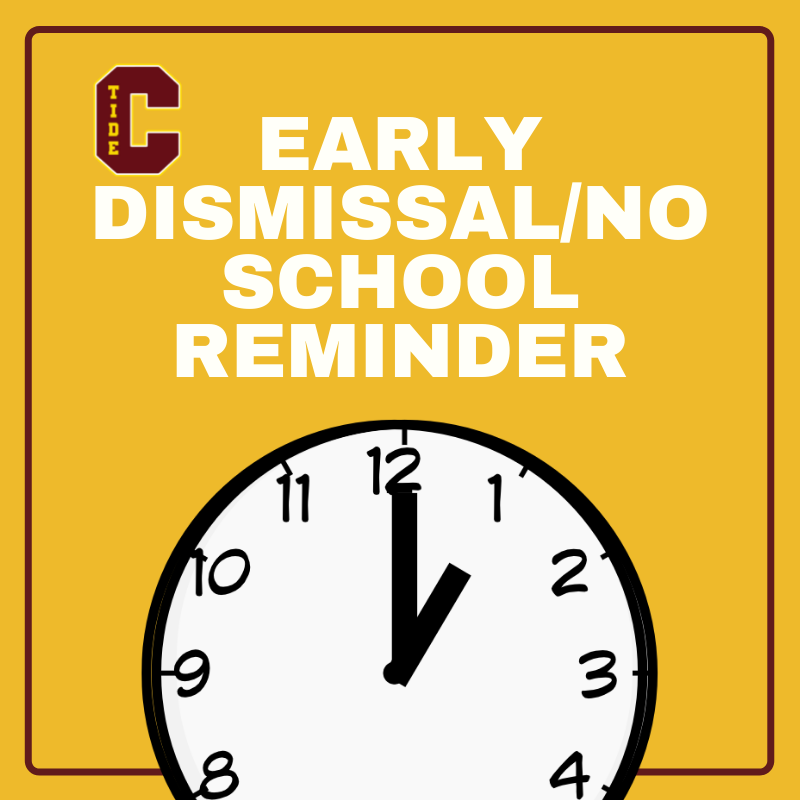 Good Morning CBSD Community! Based on the recommendations from the PDE/DOH, CDC, we will continue to implement our current mitigation efforts, including masking, through the remainder of the school year (June 4). Thanks for helping to keep our community safe!
Attention All Columbia Borough School District Parents - You are eligible to receive internet reimbursement or free internet up to $50 per month under the Emergency Broadband Benefit (EBB) Federal Program. Since our school district is a Community Eligibility Provision (CEP) district, all families are eligible for EBB regardless of economic status. To enroll/check eligibility, please go to this website and enter your information., At the very bottom of the form, indicate, "Yes, I qualify through my child or dependent."
https://www.checklifeline.org/lifeline/?id=nv_flow&ebbp=true
Reminder: Today, Wednesday, May 12 is an early dismissal day. All students will dismiss at 1:00pm.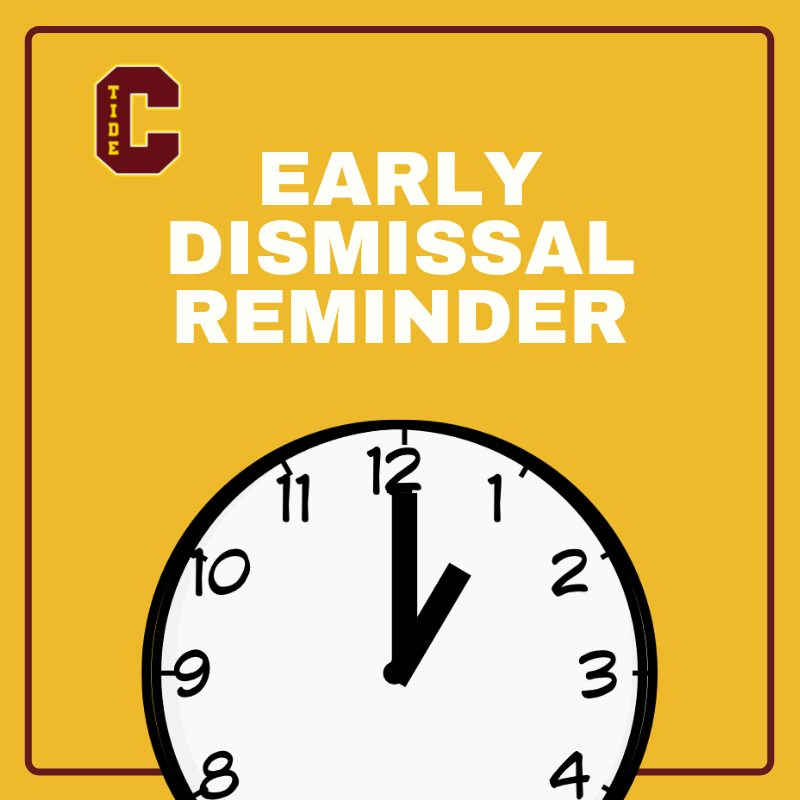 Attention Parents/Caregivers: In an effort to promote safety in our schools, the Columbia Borough School District will be conducting active intruder drills at all three buildings this week. These drills will allow our students and staff to practice safety procedures while also helping our district to become safer through the knowledge gained and areas for improvement we identify each time a drill is done. While the drill will have set simulations at each building, we will not be utilizing any simulated weapons or weapon sounds for the drill. Once the drill concludes, students and staff will return to the building from our rally (safe) points. As part of this drill, we will ask that parents and guardians not come to the building to pick-up students during this time. Prior to our active intruder drill, staff will discuss school safety with students, including the details of the armed intruder drill. If you have any questions, please contact the building.
Reminder: Wednesday, May 12 is an early dismissal day. All students will dismiss at 1:00pm.
CBSD would like to thank our School Nurses for all they do! Happy Nurse's Day!
We have so many wonderful staff members in the Columbia Borough School District. Take a moment to write a thank you or share a memory of a CBSD teacher or staff member (former or current) that has made a positive impact!
https://forms.office.com/r/MZqf8Sihdv
CBSD would like to thank all of our amazing teachers for all they do for our students and families! Happy National Teachers' Day!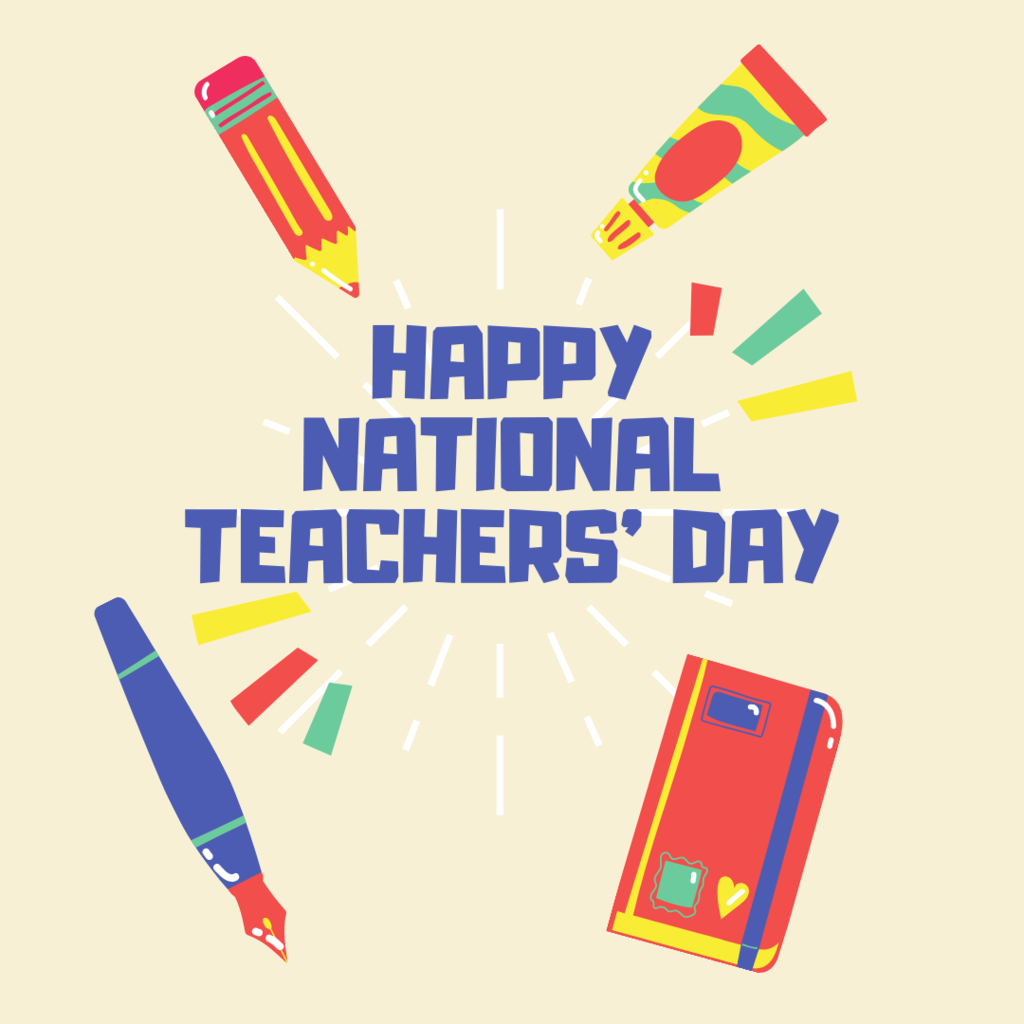 Tomorrow is National School Principal's Day and CBSD would like to thank our school administrators for everything they do! Let them know how much you appreciate them!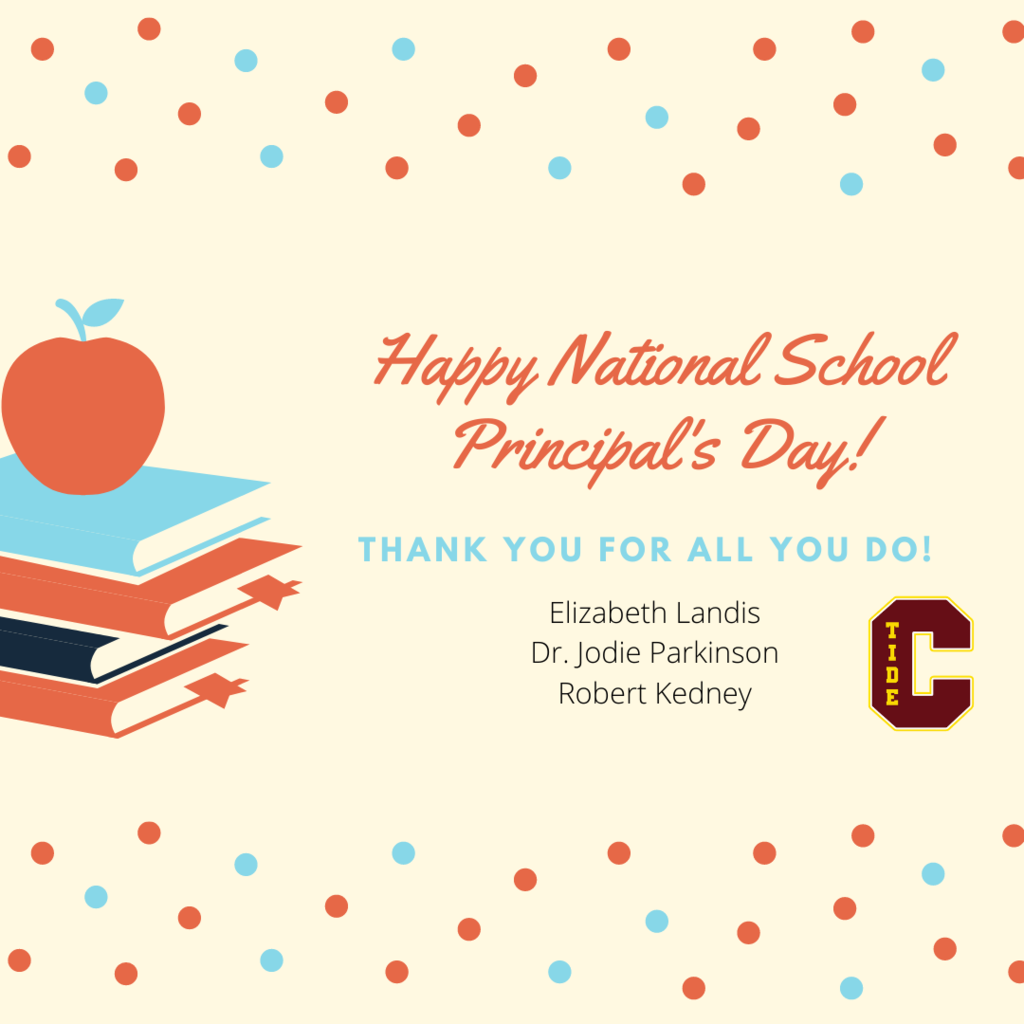 Save the date for Community C.A.F.E with Superintendent, Ashley Rizzo, at Café 301 on Tuesday, May 4th from 8am-10am.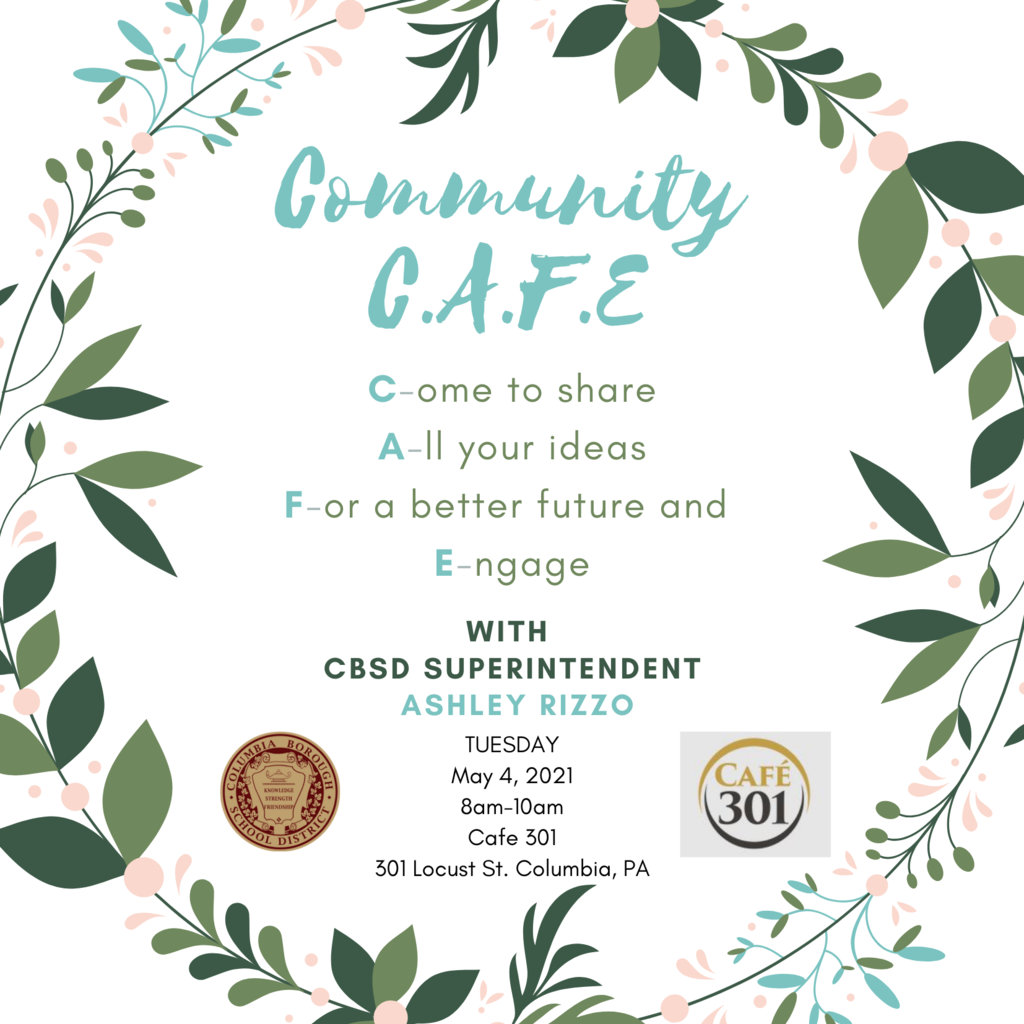 Columbia MS/HS Campus shift to virtual 4/23/2021. Meal Bundles are available at Taylor from 10:00 a.m.-10:30 a.m.
CBSD would like to recognize our Administrative Professionals today, for their hard work and dedication to support our staff, students, families and community! Thank you for all you do!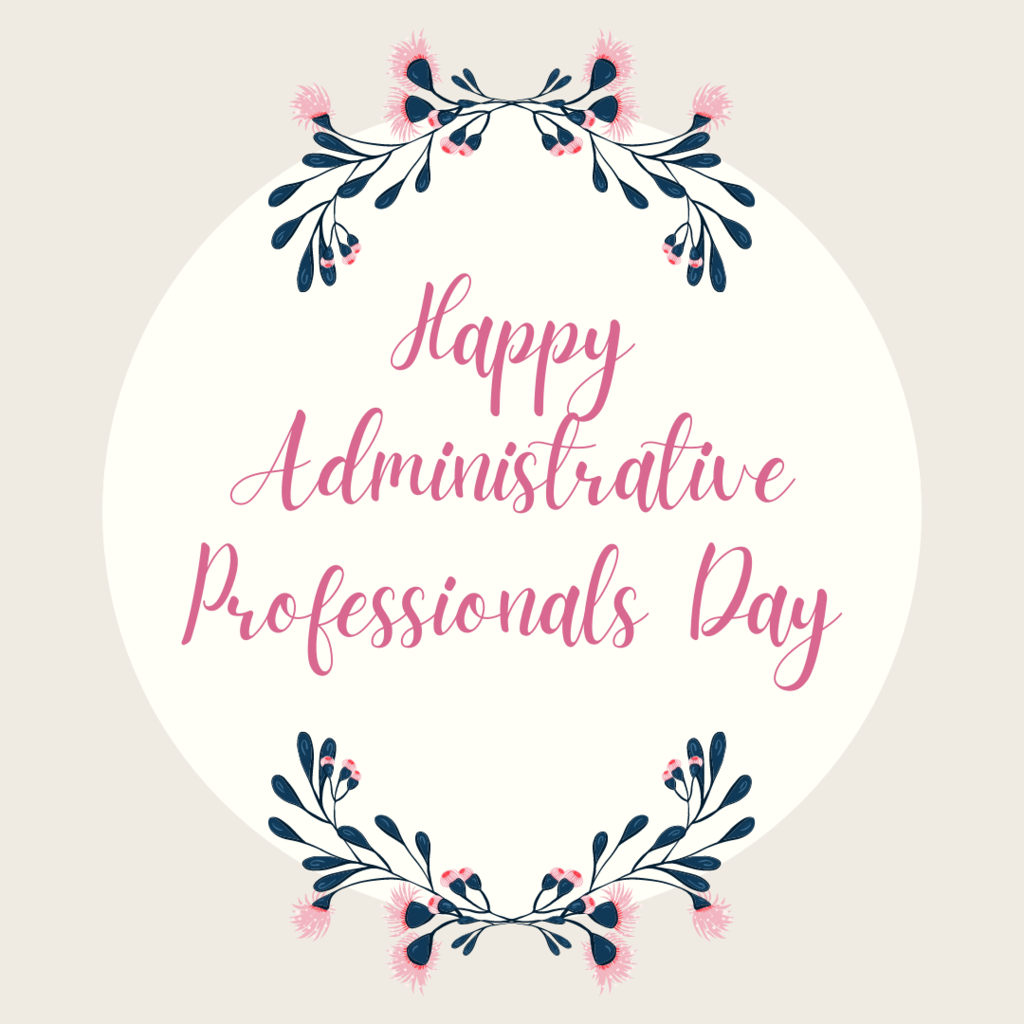 Good evening. As a representative of the CBSD Public Health Team, I am coming to you with two(2) important messages. Message 1: The CBSD Public Health Team met today, and the number of student cases at Columbia Hill Campus has reached six(6). According to the guidance from PDE and PDoH, we have to shift to remote learning for the just the CMS/CHS (Hill Campus) for Friday (April 16th). Students are expected to work from home synchronously with their teachers. Message 2: The Park Elementary and Taylor Campuses are to report to school as usual tomorrow. As a reminder, please keep your child home if he/she is feeling ill and contact your school nurse. Thank you all for your patience as we navigate this difficult time. Have a great evening!
Reminder: Today is an early dismissal day. All students dismiss at 1:00pm.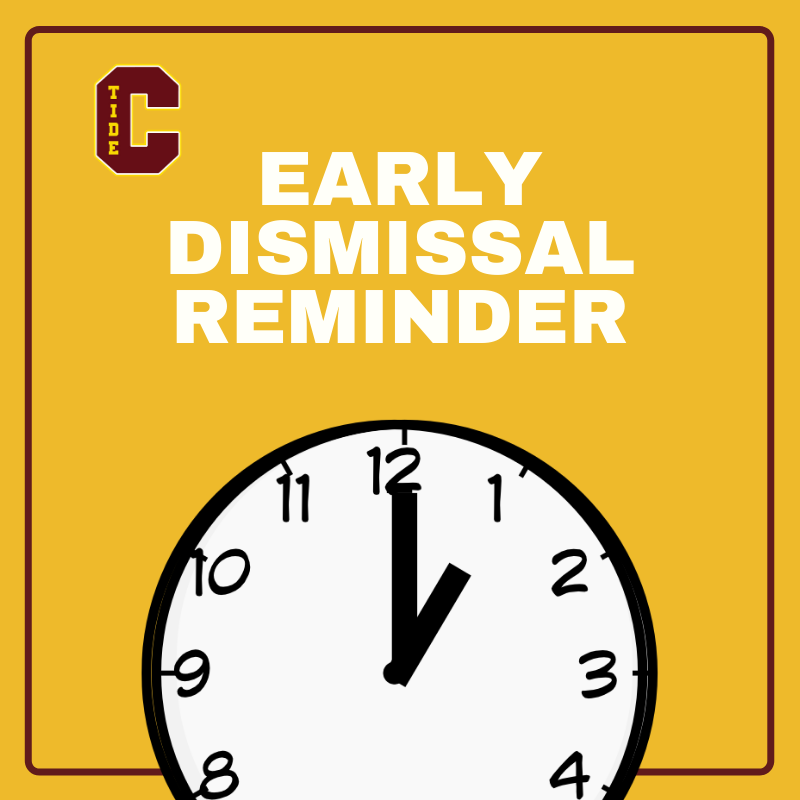 Wednesday, April 14 is an early dismissal day. Elementary- 1:00 Secondary- 1:00
Students at Columbia Borough HS sampled leafy green salad w/ roasted sweet potatoes tossed in citrus vinaigrette as part of our PA Harvest of the Month promotion #PAHarvestoftheMonth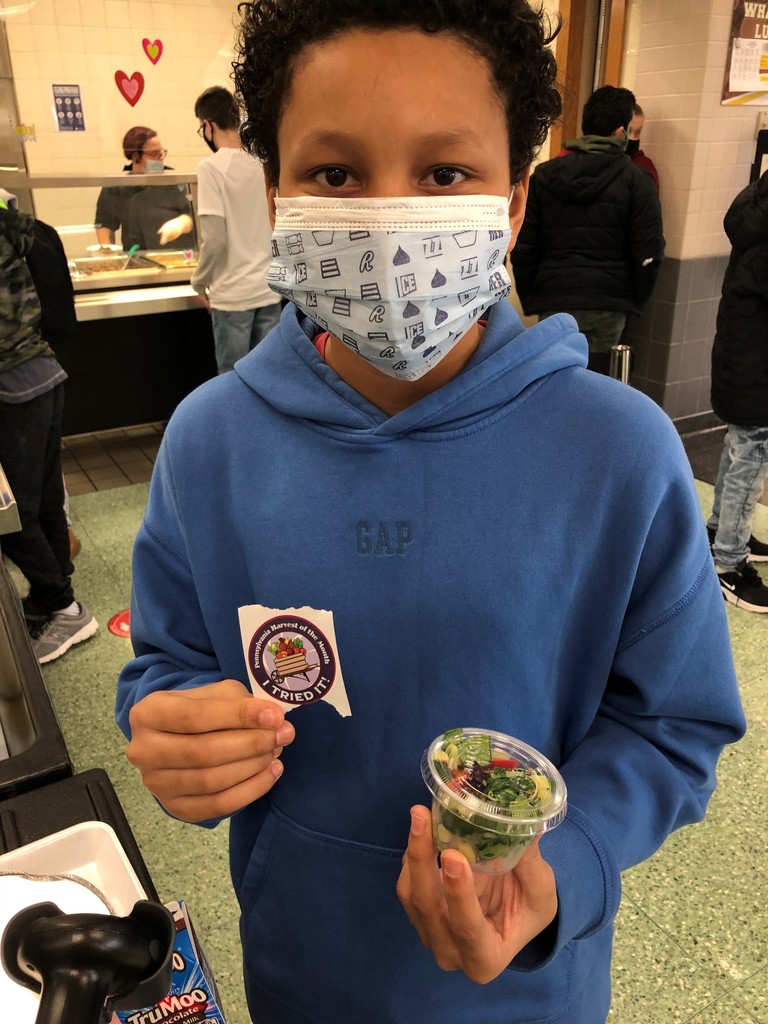 During National Assistant Principal's week, the CBSD would like to celebrate and thank Mr. Rodriguez, Park Elementary Assistant Principal, for his dedication to the students and families of CBSD.