Congratulations to our Co-op Golf Team with Day Spring Christian Academy for winning the CCAC Championship and qualifying for districts. Congrats to both schools and a wonderful partnership! Team members from Columbia include Ryan Hinkle, Carter Houck, and Luke Redding! Awesome Job!!!
Congratulations to the golf team for winning the CCAC league championship and qualifying for districts! Columbia team members included: Ryan Hinkle, Carter Houck, and Luke Redding.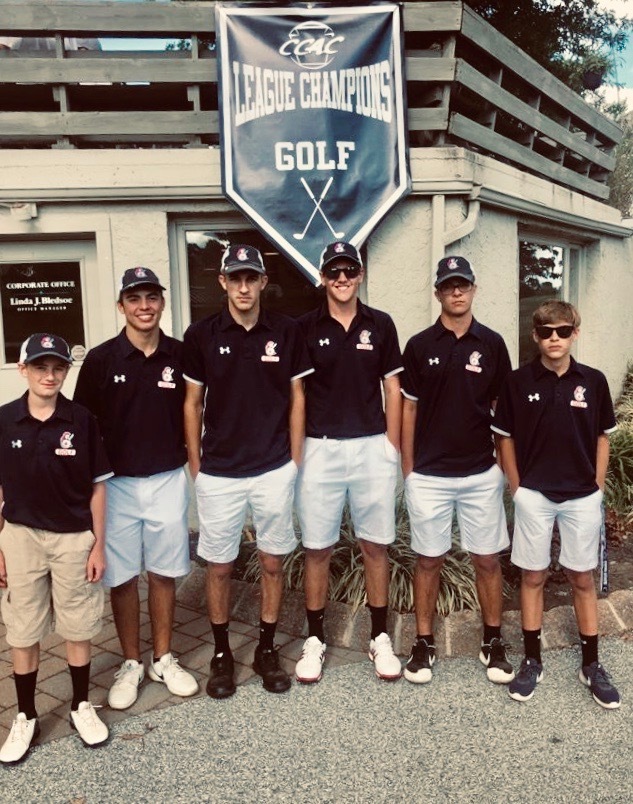 TONIGHT - You are invited to Celebrate Columbia's 2nd Annual Community Street Festival at Park Elementary School Playground from 6 pm to 9 pm - Games & Prizes, Food, Face Painting, and many more fun activities for children! All activities and Food are FREE!

PICTURE DAY is TUESDAY, SEPTEMBER 17! SMILE!!!

Good Morning: The first evening presentation of Rachel's Challenge and our student assemblies were FANTASTIC! An opportunity to learn about a "Chain Reaction of Kindness" that students and adults can start here in Columbia. Community members attending last evening felt very positive about this program and want to be part of the "Columbia Chain". If you have the opportunity, tonight is the final presentation at the high school at 6:30PM (students must be 7th grade or older due to content.) Thank you!
Reminder TONIGHT at 6:30: Rachel's Challenge community presentation at Columbia High School Auditorium, Tuesday (9/10) Students attending must be in 7th grade or above due to the content of the program.
www.rachelschallenge.org

The High School Open House will be on Wednesday, September, 4th from 6:30PM-8:00PM We will be trying something new this year and allow parents to visit each teacher at their leisure throughout the night. This will give parents the freedom to see the teachers they need/want to see without following astrict schedule. Counselors and administration will also be available in the main office throughout the evening. We appreciate any feedback you have to us trying this new format. We hope to see you here WEDNESDAY evening!

Tide take the lead at 13-7...roll tide!

FRIDAY NIGHT LIGHTS! Come out and support your Crimson Tide in their home opener on Friday, August 30th! Gates open at 6pm! Roll Tide!

Happy Four Day Weekend! No School on Friday, August 30 or Monday, September 2nd!

Welcome our new art teacher...Mr. Mikos 1. How long have you been at Columbia High School and what is your role? I month. Art Teacher 2. What hobbies and interests do you have outside of school? Art, Music, Skiing, Soccer Coach, Mountain Biking 3. What is your favorite vacation spot? Crested Butte, CO 4. Do you have any pets? No 5. What is your favorite food? Philly Cheese Steak 6. Do you have any hidden talents? No 7. What is your ultimate dream job? Children's Book Author/Illustrator 8. What three traits best define you? Hard working, Friendly, Creative 9. What is your favorite quote? It is what you make it. 10. What is your favorite thing about working at Columbia High School? Location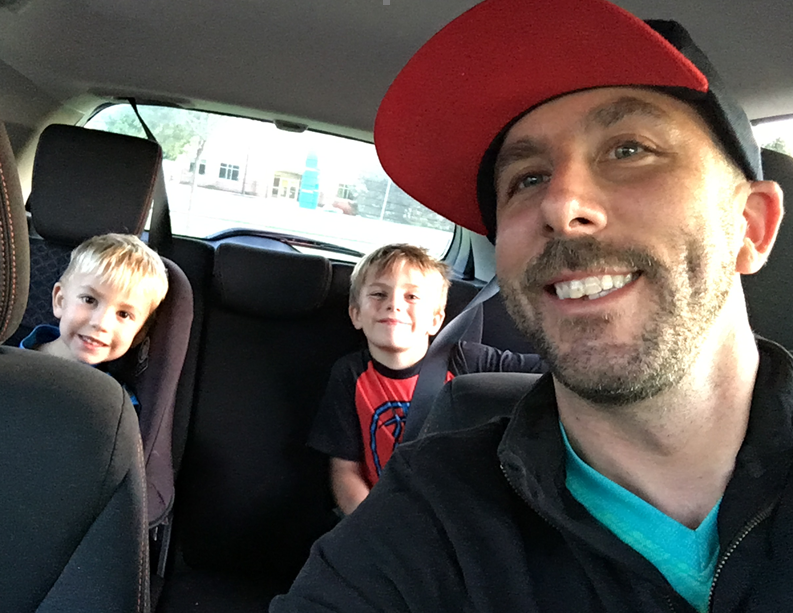 CTC starts tomorrow (Monday, August 26) for all half-day and full-day CTC students.

A huge thank you to Mr. DeLallo (Technology Education) and Mr. Shirk (Director of Maintenance and Grounds) for updating our library tables...they look amazing! (sorry for the glare in the picture)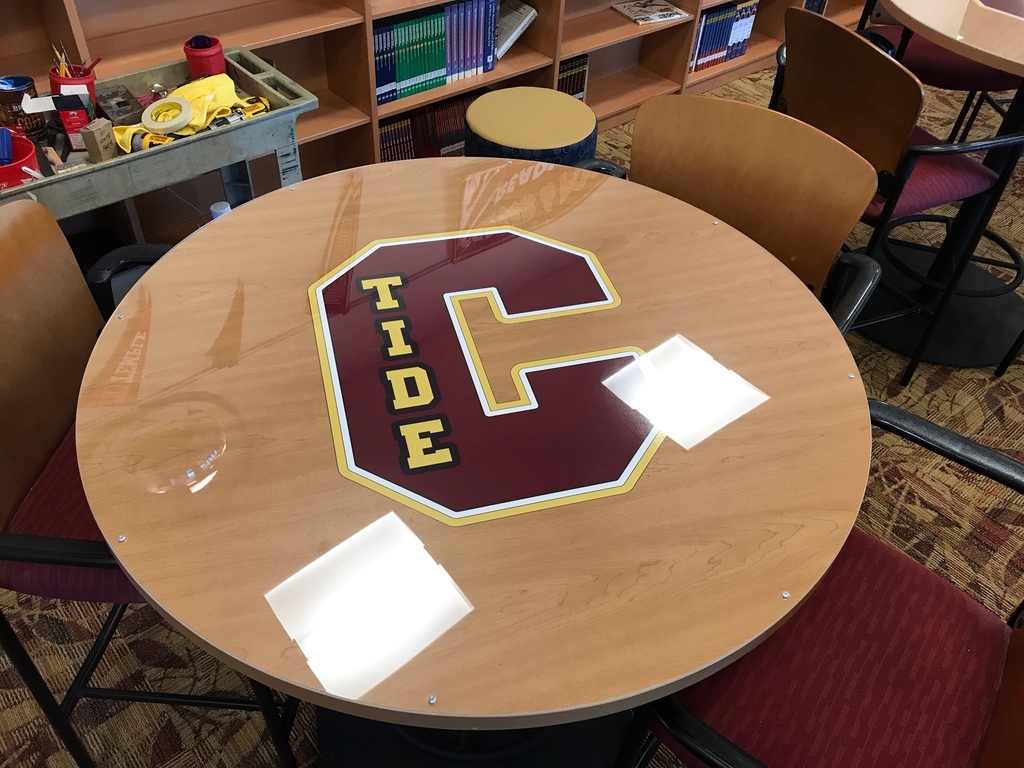 Rick Wire & Dynamite Sports will present their program "Guiding the College Bound Athlete" at Garden Spot High School on Tuesday, 8/27 at 7:30pm in the Auditorium. More details are available on the attached flyer.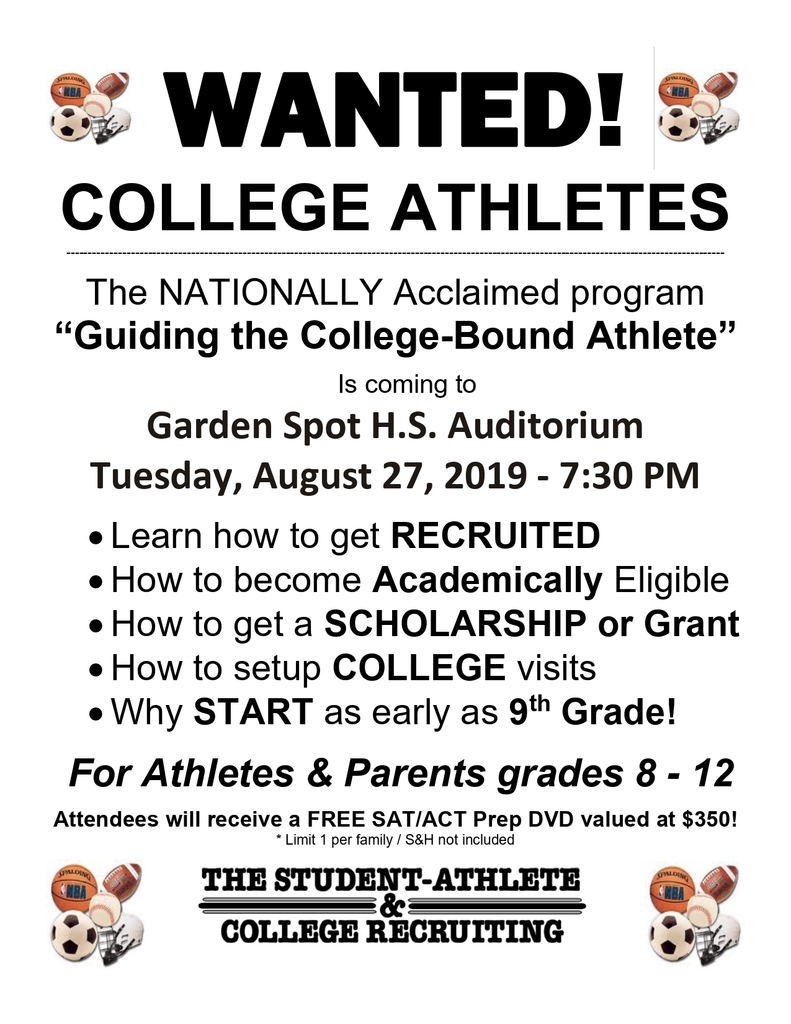 Parents- Students who are not fully immunized will need to have their immunizations completed by Friday August 23,2019. Students who are not fully immunized by Friday risk being excluded from school. A letter and/or a phone call has been made to those families affected. Child Protect- Through Lancaster General Health will offer a free clinic here in town on Thursday August 22, 2019.The location is: 306 North Seventh Street, Columbia Pa. 17512 The available hours for this clinic are 2:30-6:00pm. Students in Eleventh (11) and Sixth (6) grades are required by the State to have a physical exam for this school year. Students in Third (3) and Seventh (7) grades are required to have a dental exam for this school year. Students in Kindergarten(K) are required to have BOTH a dental and physical exam for this school year. Forms can be picked up in each school building. If you have any questions please call your child's School Nurse

A few more images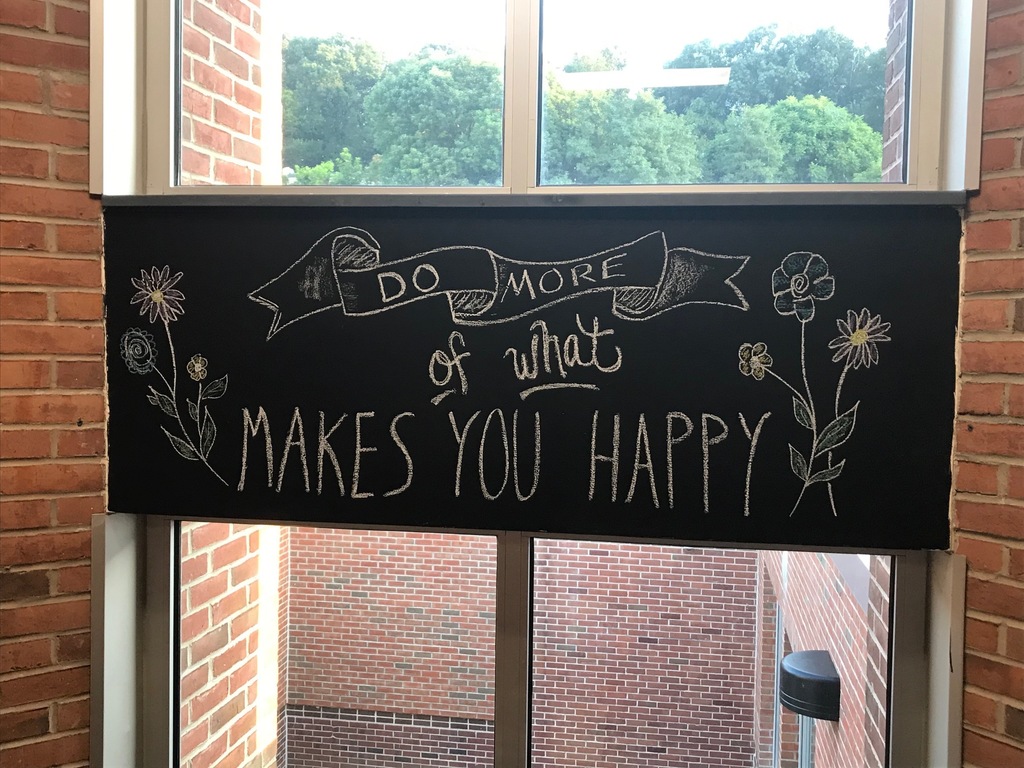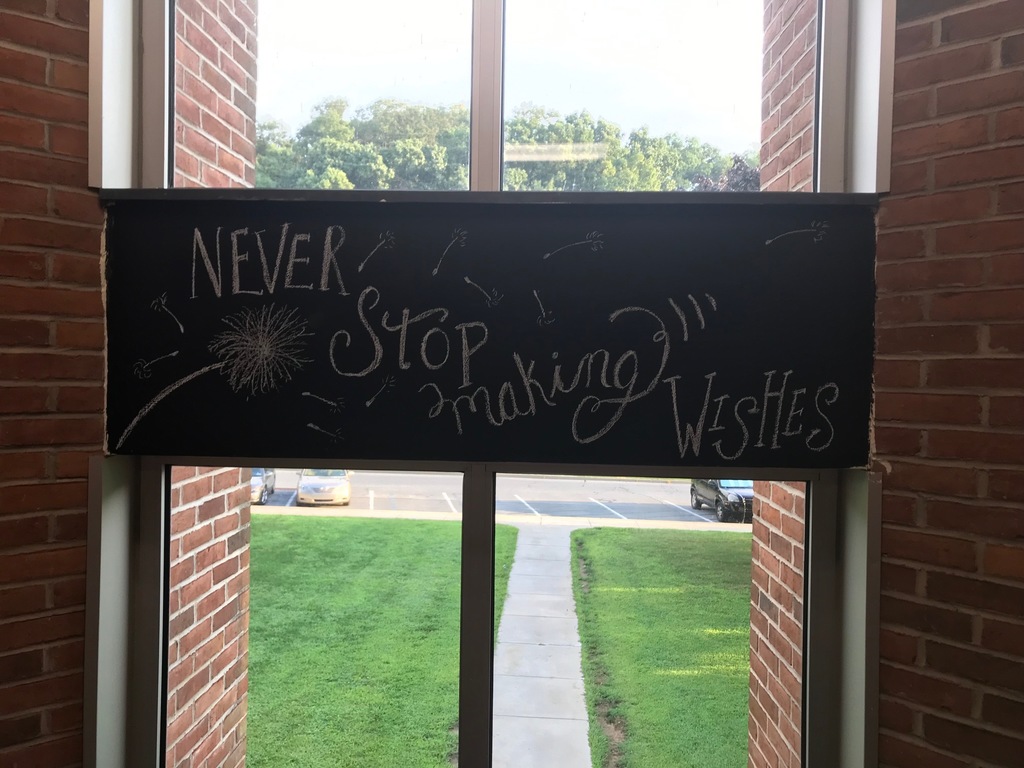 It is exciting to have all of our students back at the middle school and high school! As students returned yesterday, they may have noticed several improvements we made this summer with the help of students and local artists. We worked hard this summer to make our school positive and inviting. A huge thank you to the the following who helped with these projects: - CMS AND CHS Art Club - Mrs. Diana Thomas, local artist who assisted with the art club - Ms. Ohrel, teacher - Heather Lindsey, local artist who did the "Be the Nice Kid" message - Ramon Trevino, graffiti artist who made numerous panels for our school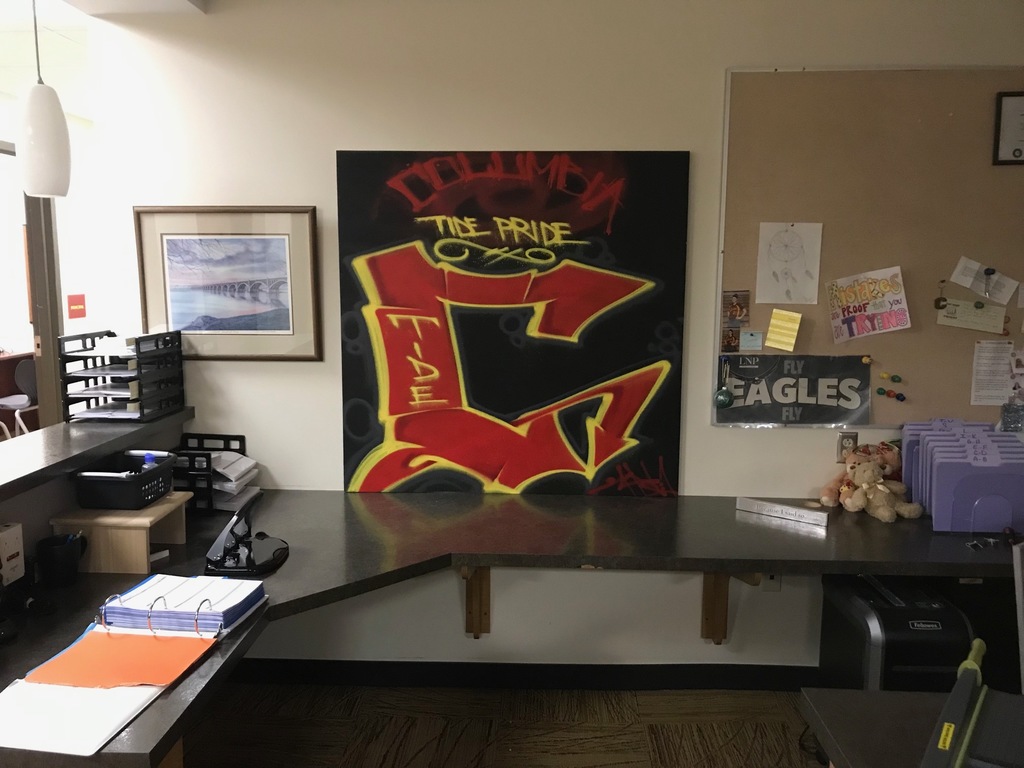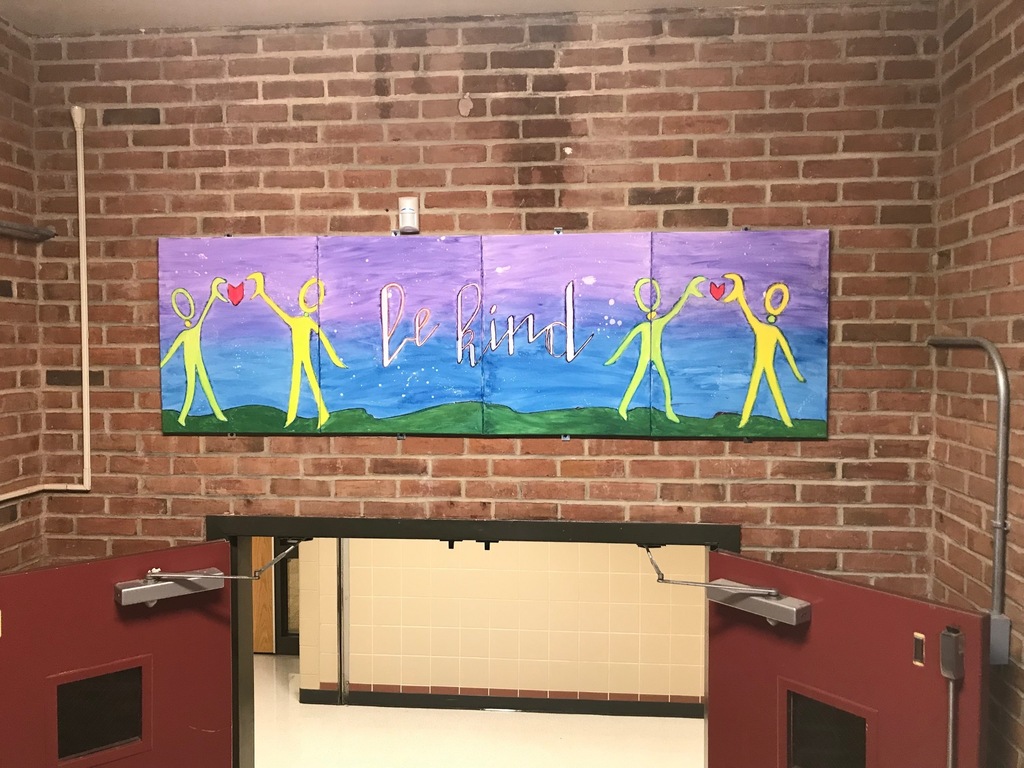 Happy First Day Of School! #rolltideroll #chsfirstday

Monday, August 19th is the first day of school! Students are invited to have breakfast starting at 7:15am. All students must be in school and in homeroom by 8:00am to not be marked tardy. Any student involved with athletics or extracurricular activities, must be in school no later than 8:10am to practice or participate in a contest. We are looking forward to an amazing 19-20 school year! Roll Tide! Dr. Smith
We're thrilled to announce Columbia Borough School District's new app! Access sports scores, cafeteria menus, news updates, even emergency notifications! Download the app on Android:
http://bit.ly/2TG99l5
or iPhone:
https://apple.co/2IRpEH7
.