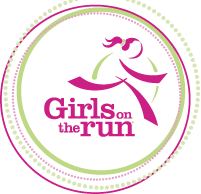 GOTR Reminder- Registration Fee Refund Deadline Approaching!
Columbia Borough School District
Thursday, April 02, 2020
From Girls on the Run Executive Director, Carrie Johnson:
Dear Families,
As a reminder (from our communication on 3/26): We are deeply regretful that we must discontinue our in-person programming for the spring 2020 GOTR and H&S season. If you have not had a chance to read the letter from our Executive Director, Carrie Johnson, about our spring season and what that means for GOTR, please read that below.
If you have had a chance to read our letter, here is a reminder of your next steps:
Now that the spring 2020 GOTR/H&S season is no long offering an in-person season what do I do?
By midnight on April 6th, please complete our REFUND OPTIONS INTENT FORMto let us know if you would like to convert this season's registration amount to a donation, refund partial/donate partial, or refund the entire fee minus a $10 administration fee for credit card charges. All refunds will be made through your original payment method. If you have completed this form already, please do not complete it again.
For families that selected the two payment option, all second payments as of 4/12 have been cancelled and any refund/donation will be from the first payment amount.
This will be our last reminder for refund requests.
Participant's payments without a completed form by midnight on April 6th will be considered as a donation. We will email tax donation letters to everyone who converts any registration fees to a donation. Thank you!
We have refunded all participants who were currently registered for our 5K on May 30th.