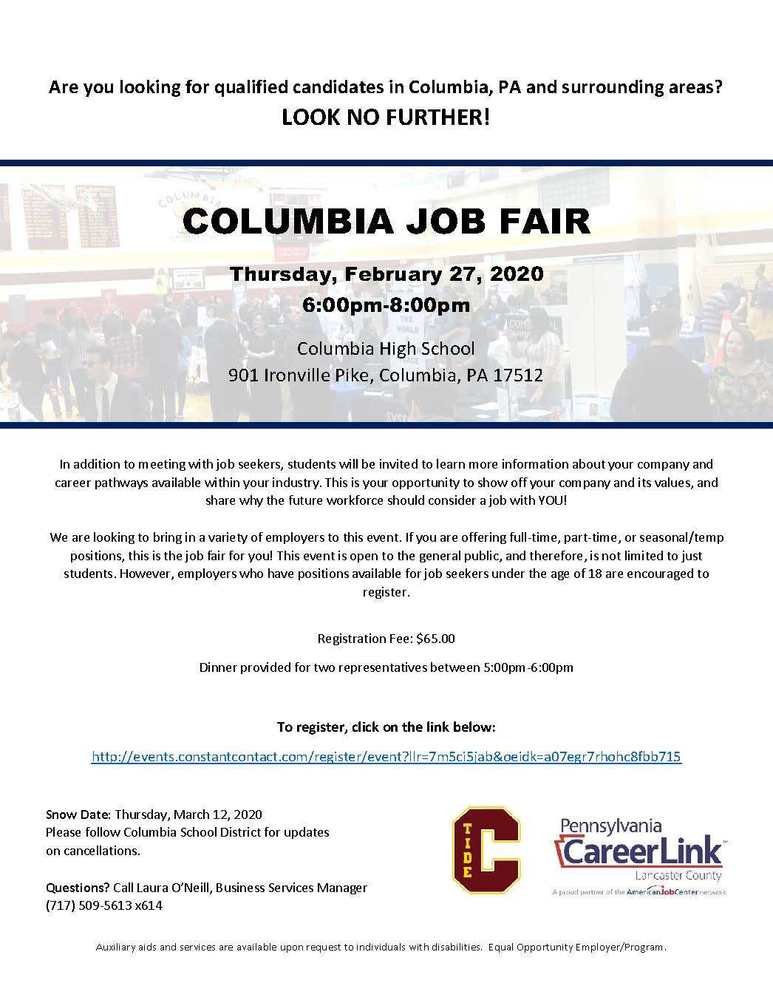 Job Fair Opportunity
Columbia Borough School District
Wednesday, January 29, 2020
Are you, your employer, or organizations you know looking for great employees? Are you interested in beginning the process to increase your pool of potential new Team members in the future?
Your opportunity is at Columbia High School on Thursday, February 27, 2020.
Beginning with dinner, Outstanding speaker, Jo Tyndall, plumbing instructor at Thaddeus Stevens College. She will excite all participants to begin the evening.
In 2019, attendance of students and adults exceeded 200, with many bringing resumes and prepared for onsite interviews. During the evening, there will be a "Crash" Job Fair Boot Camp.
We welcome your attendance. If you know anyone in search of great people, please forward this information.
Attached document contains information needed to register today. Space is limited!
Thank you for considering Columbia's hard working students for your Team!
Please click the image to get full details!