EDIT MAIN
Eye on the News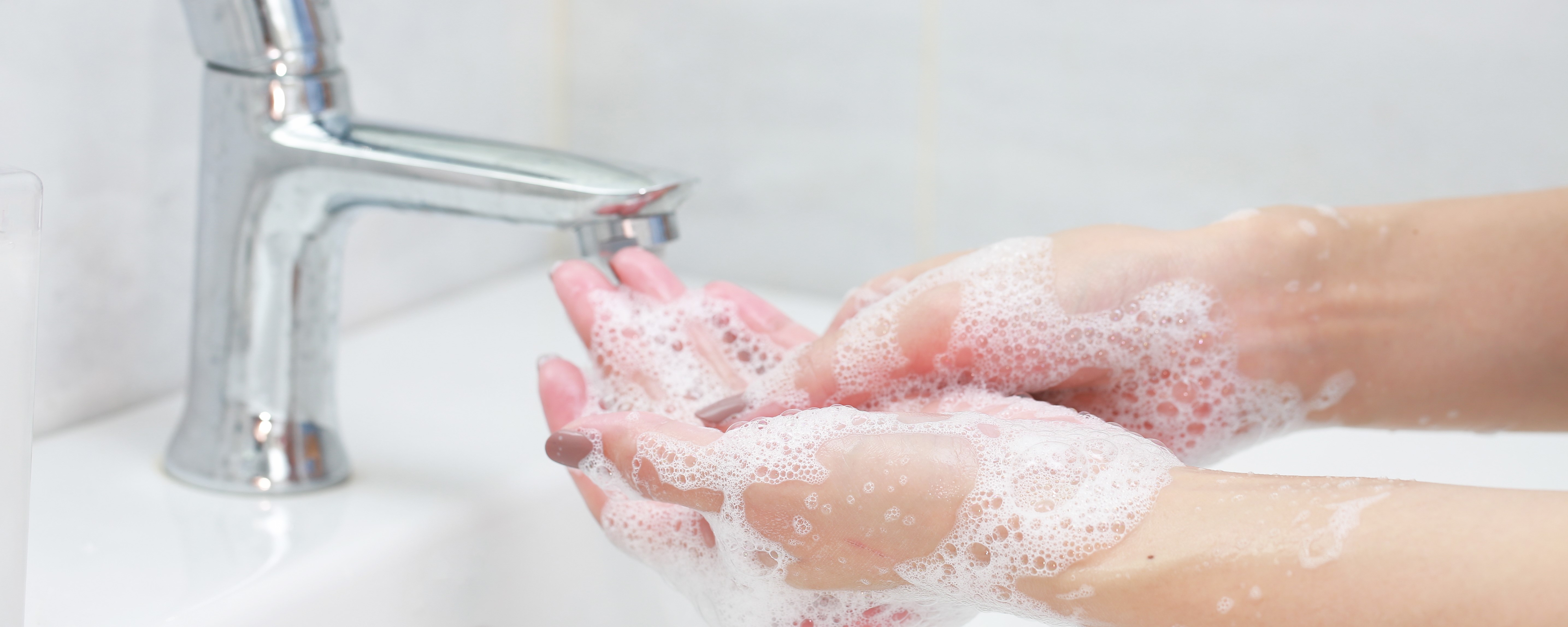 The Columbia Borough School District is continuously monitoring the 2019 novel coronavirus (COVID-19), the new respiratory virus first identified in Wuhan, China. The virus is spread from person-to-person and symptoms can include fever, cough, and shortness of breath.
(View the latest information from the Pennsylvania Department of Health.)
Families, staff members and members of our community should acknowledge the concern but please do not panic, and continue to take precautions to lessen the spread of germs and reinforce good hygiene at home.
This should include:
Washing hands multiple times a day for at least 20 seconds with soap and water (Use an alcohol-based hand sanitizer if soap and water are not available)
Covering coughs or sneezes with your elbow or use a tissue (Do not use your hands!)
Avoiding touching your eyes, nose, and mouth with unwashed hands
Cleaning touch-surfaces frequently, including countertops, light switches, cell phones, and remotes
Encouraging fist and elbow pumps over handshakes and high-fives
Not sharing food or drink
Staying home if you are sick and for at least 24 hours after a fever
Talk to your children
The Columbia Borough School District encourages families to talk to their children about the virus.
Children need factual, age-appropriate information about the potential seriousness of the disease and concrete instruction about how to avoid its spread. Teaching children positive preventive measures, talking with them about their fears, and giving them a sense of control over their risk can help reduce anxiety.
Parents should:
Remain calm. If a parent seems overly worried, a child's anxiety may rise.
Provide reassurance. Health and school officials are working hard to ensure that people throughout the country stay healthy. Children are not high-risk and the majority of people with COVID-19 experience mild symptoms and recover.
Keep information simple and straightforward. This animated video from BrainPOP is also a good place to start.
Find opportunities to correct misinformation. It's okay if you don't know all the answers. Information is constantly changing. Please keep the dialogue with your child open.
Reinforce that no one group is to blame. No group should be stereotyped as responsible for the virus, and bullying or racial discrimination will not be tolerated in our schools. This virus can affect anybody. This comic created by NPR can be a helpful tool.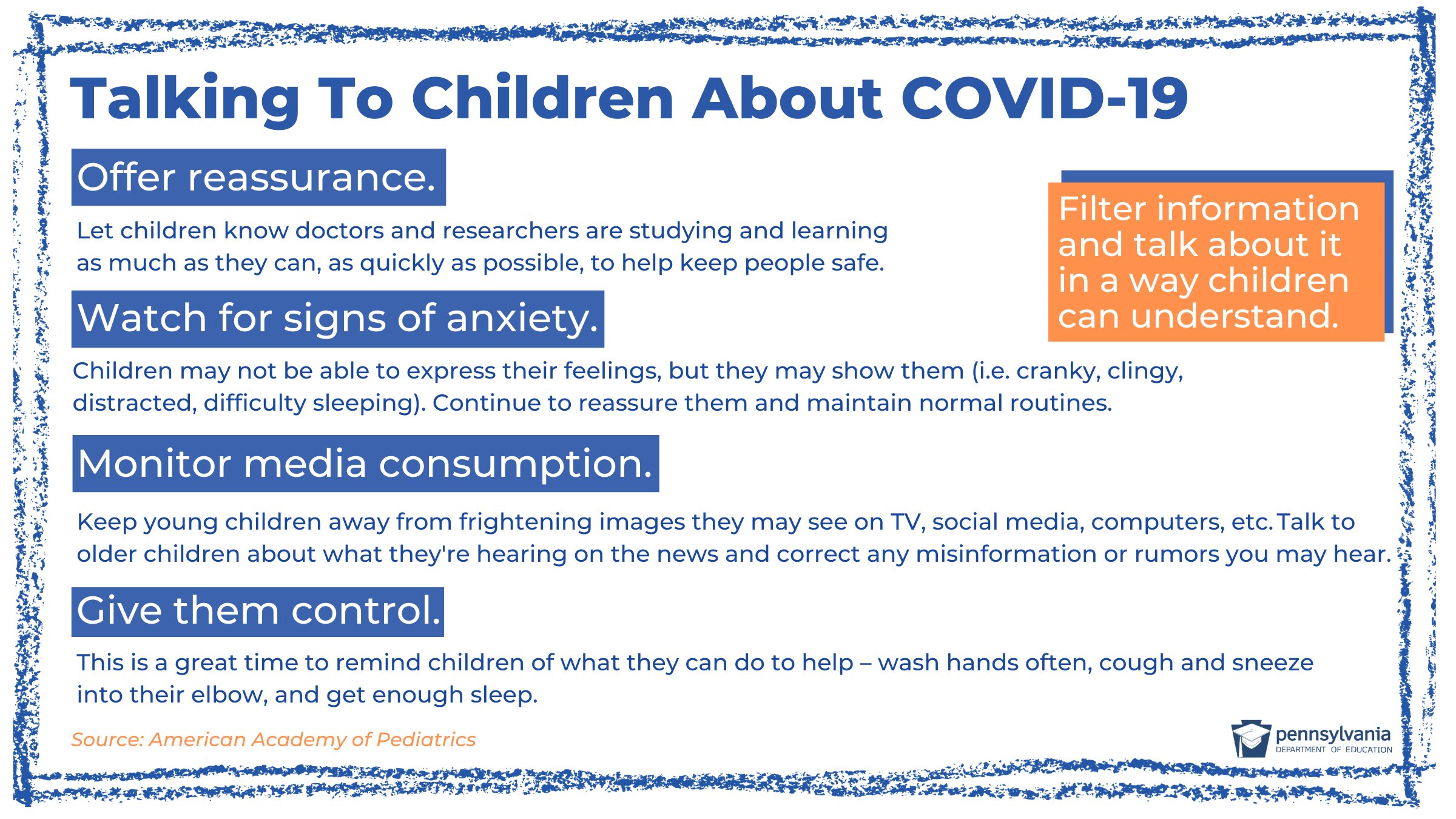 What we're doing as a school district
Our teachers and school nurses continue to reinforce the behaviors of good hygiene. Many of our teachers have taught their students new, fun songs to sing while handwashing and students are given adequate time to wash their hands prior to lunch or snack time.
Our custodians have increased their efforts by cleaning our buildings as well. All desks, doorknobs and other touch surfaces are wiped daily. All rooms are also sanitized each night.
Additionally, our custodians are being retrained to ensure the continuation of efficient and effective cleaning processes.
The Columbia Borough School District will continue to follow the direction provided by the LEMA, Pennsylvania Department of Health and Centers for Disease Control. Lancaster County health officials work closely with federal, state and local partners to assess the county's level of preparedness and develop protocols and guidance for partners within the county.
We are prepared to fully disinfect should an outbreak occur in one of our buildings.